Valentines Day for Odd Couples in Beaufield Mews Restaurant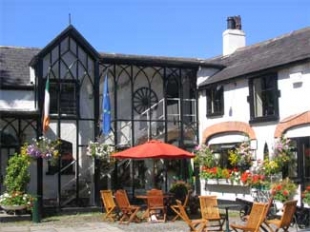 What: Valentine's day for the odd couple - 1, 3, 5, 7 at Beaufield Mews Restaurant
When: Friday 14th February

How Much: dining is from their a la carte menu
1,3,5,7

Odd numbers win at the Beaufield Mews. Don't get bitter & resentful at all those loved up couples, come & enjoy good company at the Coachhouse restaurant in Beaufield Mews. They are offering Valentine's day with a difference – all tables will be for odd numbers.
So come along by your own or bring two friends and leave all those lonely hearts behind. And to ensure a good time is had, if you buy two main courses, you get the third free!

Booking essential!

Click here to book/enquire or call 01 288 0375

Please quote "Georgina Campbell's ireland-guide.com" when booking or enquiring

Beaufield Mews Restaurant & Art Gallery
Woodlands Ave, Stillorgan, Co. Dublin.

Only 4 miles from the city centre and along the 46A bus route
Dublin's oldest restaurant is located in a characterful 18th century coachhouse and stables - surrounded by beautiful mature gardens where guests can have an aperitif on the lawn before dinner, or take coffee afterwards, as the gardens are lit up at ni ...
more...
Show Me All Special Offers