Beer of the Month - Black IPA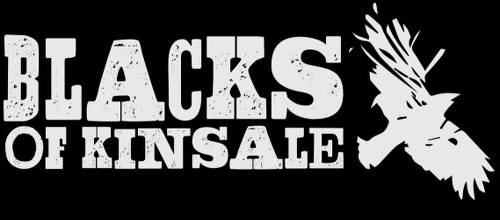 Continuing her new series that's all about craft brews, our expert columnist and food blogger KRISTIN JENSEN says "Forego the usual pint of the black stuff this Paddy's Day for something different altogether: a black IPA."
ABOUT THE BREWERY
Like a lot of craft brewers, Sam Black started out with a home brewing kit. Fast forward a few years and he and his wife, Maudeline, traded up and founded the Kinsale Craft Brewery in 2013 in Co. Cork. The Blacks are unique in that their brewery was crowdfunded with contributions from Ireland (including many Beoir members) as well as the US, the UK and the Netherlands.
The Blacks say that they want to produce beers that have 'passion and personality', and so far they are bucking the trend by not following the usual pale ale/red ale/stout offering of most other Irish craft brewers.
They currently make their flagship beer, Kinsale Pale Ale, an American-style pale ale, and Black IPA, a specialty beer that's like a hoppy porter.
Brewery tours are scheduled to start in March 2014 and we look forward to seeing what they'll do next. Check their website for stockists.
ABOUT THE BEER
Beer style: Black IPA
ABV: 5%
Colour: Deep brown
Serve in: Pint glass or tulip glass
Matches well with: Smoked fish or meat, beef, burgers, lamb, spicy food, Mexican food, Thai food or Vietnamese food.
Black IPAs and black lagers are a relatively new trend in craft beers. You could say that a black IPA is like a hoppy porter. It's basically an IPA made with roasted, dark barley, which is what gives it its darker colour. It's not quite as bitter as a regular IPA and it also has the roasted maltiness of a porter. The Beer Judge Certification Program, which has an excellent guide to beer styles, doesn't quite know what to do with them yet and lobs them into the catch-all 'Specialty Beer' category.
In the glass, my first impression was that it was the colour of cola with a thin, creamy beige head. It can be disconcerting to raise a glass of what looks like stout to your nose and get a blast of piney hops and a bit of orange citrus, but once you get past that you can detect a little bit of chocolate and ripe honeydew melon too.
Being an IPA, bitterness is the first impression, but it's counterbalanced by the dark roasted malts with a hint of coffee. It's a very clean, dry beer with a light body and a lingering bitter finish that begs for another sip. In other words, it's very, very drinkable. If you don't think you like IPAs, see if this black IPA will change your mind.
As with any IPA, try pairing this beer with smoked fish or meat, spicy food, Mexican food, Thai food or Vietnamese food. Its porter-like qualities means it could also stand up to more flavourful food like beef, burgers or lamb too.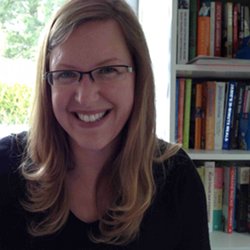 Kristin Jensen is a freelance editor specialising in cookery and food books and has worked with many of Ireland's top food writers and chefs. She writes the Edible Ireland blog and is a co-founder of the Irish Food Bloggers Association