Beer of the Month - Chocolate Milk Stout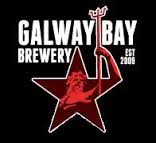 Continuing a new series that's all about craft brews, our expert columnist and food blogger KRISTIN JENSEN introduces a Beer of the Month that might go down a treat on Valentine's Day: Chocolate Milk Stout from Galway Bay Brewery
ABOUT THE BREWERY
Established in 2009, Galway Bay Brewery was Galway's first microbrewery and is the latest business venture from Jason O'Connell and Niall Walsh, the Galway natives behind The Cottage, The Oslo and The Salthouse.
Situated in the Oslo pub in Salthill village but due to move to an on-premises building at the back of the pub soon, Galway Bay Brewery will be expanding to include brewery tours and talks on the craft of brewing with the brewer himself.
The brewery currently produces Bay Ale, an Irish red ale; Stormy Port, a porter; Buried at Sea, a chocolate milk stout; Full Sail, a dry-hopped IPA; and Of Foam and Fury, a double IPA. Limited edition rotational brews are offered too.
The beer is available in their Galway and Dublin pubs (The Oslo, The Cottage, The Salthouse and The Scholar's Rest in Galway; and Against the Grain, The Black Sheep, The Brew Dock and The Dark Horse in Dublin) and is also now available in 500ml bottles in good off-licenses throughout the country.
ABOUT THE BEER
Beer style: Chocolate milk stout
ABV: 4.5%
Colour: Deep brown
Serve in: Mug or snifter
Matches well with: Chocolate or chocolate desserts but also steak or roasted beef
With Valentine's Day right around the corner all thoughts turn towards chocolate, so this chocolate milk stout is perfect for this time of year, either for enjoying on its own or for sipping alongside a decadent dessert or box of chocolates.
It's deep brown in the glass with a delicate latte-coloured head that dissipates fairly quickly. The aroma of roasted coffee dominates, but it's a little earthy and smoky too.
The dark chocolate flavour is upfront, balanced by the slight tang of the hops and a roasted, malty edge and a slightly bitter finish that stops the beer from being too sweet. The smooth mouthfeel and some gentle fizz make it surprisingly light for a stout and very drinkable.
When it comes to matching this beer with food, putting stout and chocolate together picks up on the roasted, bitter notes in each of them.
Try drinking Buried at Sea with your Valentine's Day chocolates or with a baked chocolate dessert like cake or brownies – it will not only complement the flavours, but the carbonation will also help to lighten up rich desserts.
On the savoury side, it would also match well with the charred flavours of an unadorned steak or roasted beef.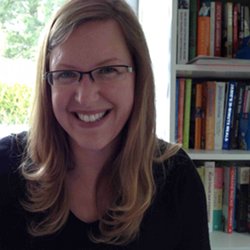 Kristin Jensen is a freelance editor specialising in cookery and food books and has worked with many of Ireland's top food writers and chefs. She writes the Edible Ireland blog and is a co-founder of the Irish Food Bloggers Association