Brewer's Gold Cheese - Special Irish Foods & The People Who Make Them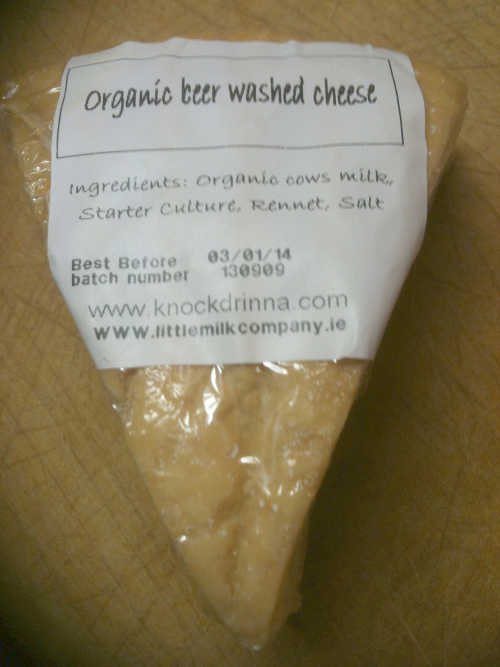 New artisan cheeses have been coming onto the Irish market in a pleasingly steady flow in recent years and, every now and then, something really unusual comes along. That can certainly be said of the latest cheese made by Helen Finnegan at the family farm in Stoneyford, Co Kilkenny, where the famous Knockdrinna range is produced.
I first tasted 'Brewer's Gold' at their stand at the RDS Craft and Design Fair - and it's one of those cheeses that, once tasted, soon finds its way into the shopping basket.
Semi soft with a smooth golden yellow paste, it has an unusual, punchy flavour - and no wonder, as not only is it made with organic cow's milk from the Little Milk Company (a group of 11 family-run organic dairy farmers in the Leinster/Munster region, who also produce some cheeses of their own), but it is rind-washed in Irish craft beers and ales including O'Hara's Pale Ale, Dungarvan Brewing's Red Ale, and Eight Degrees' Red Ale.
This lovely golden cheese is aptly named, as 'Brewer's Gold' is also a hop known for its sharp or pungent bittering quality - and yes, in this case eating the cheese rind and all could be recommended to get the full complexity of the flavours lent by the craft beers. Brewer's Gold partners well with robust accompaniments - Ditty's oatcakes, perhaps, and of course a glass of beer.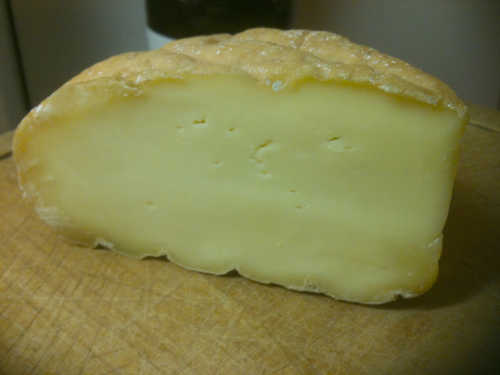 To taste it for yourself, buy it fromone of the specialist food stores listed on knockdrinna.com (including Avoca, Sheridans, Fallon & Byrne, Ardkeen Good Food Store, Mannings Emporium and many more - or from their online store, where you can also buy all of their other cheeses (including Kilree, the British Cheese Awards 2011 Supreme Champion), seasonal hampers and gift packs in several sizes, cheeseboard selections, pestos and relishes, cheese serving slates, tickets for cheese making courses and gift vouchers.
Like Brewer's Gold itself, which is a product of many combined talents, the Knockdrinna website reflects the strong community values of the region.
For here you'll also find products from nearby Goatsbridge Trout Farm, including their very special trout caviar, hot and cold smoked trout, plus vouchers for smoking workshops and tours of the trout farm.