Caherbeg Free Range Pork Products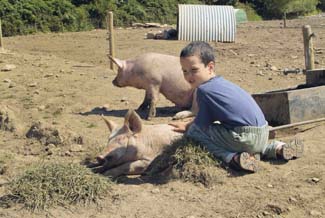 With St Patrick's Day being the main event in March, it's a natural time for Irish people to think about our traditional foods – and there's nothing more traditional than pork and bacon. The pig was probably the first domestic animal to be brought to this country and, while it may seem a long way from post-tiger Ireland, it's not all that long since "the gentleman who pays the rent" played an important role in rural households.

Pork is incredibly versatile, providing great variety of flavour and texture and the meat is so tender that any fresh cut is suitable for virtually all cooking methods, including roasting and grilling.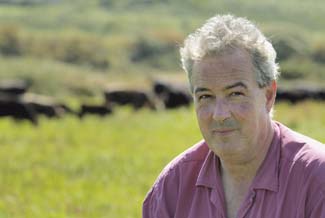 Consumers today are often disappointed to find that many of the apparently Irish branded bacon and cooked ham products sold in supermarkets actually use imported meat, which may not necessarily be as good as we expect it to be; to be sure, look out for products carrying the Bord Bia Quality Mark, which are produced to the highest standards and are traceable from farm to fork.

And, although most Irish pigs are now intensively produced, it's encouraging to see that a growing number of small specialist farmers are producing free range pork and bacon products, which are available from the producers themselves (who often offer an online service), specialist butchers and farmers' markets. This is food with real flavour and texture and, not only is the product itself well worth seeking out, but there's always a story behind it too.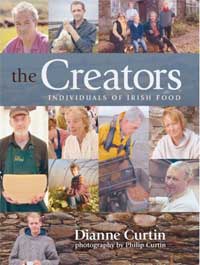 You'll find plenty of these in Dianne Curtin's book The Creators (Atrium/Cork University Press, EUR29.95), which highlights some of the best artisan products in County Cork and the families who produce them – including the story of free range pig farmers Willie and Avril Allshire (023 48474; caher@caherbegfreerangepork.ie), who rear their Saddleback-cross pigs as naturally as possible without antibiotics and growth promoters for their renowned Caherbeg free range pork products and Rosscarbery Recipe sausages.

Look for them in specialist outlets such as On The Pig's Back at The English Market in Cork; selected SuperValu stores in Co Cork, eg Carrigaline; Walsh Fine Food & Wines in Naas, Co Kildare; various SuperValu and specialist outlets in Dublin, including Nolan's of Clontarf, Morton's of Ranelagh and Thyme Out in Dalkey.

For further information, click here to visit their website.

RECIPE - TOAD IN THE HOLE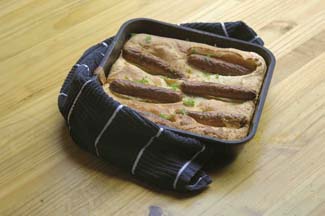 Top quality sausages such as the Allshires' range are the key to this simple family dish from The Creators, which was one of author Dianne Curtin's favourite after school dinners as a child and is perfect for the time of year.

Sometimes, when her mother made this, she would add half a peeled and grated onion to the mix, which prevents the batter billowing up as much as it does without it, but gives a lovely, oniony taste.

Rosscarbery Recipe sausages are available as traditional, traditional gluten free, spicy tomato and (perhaps best of all for this dish) Cumberland.

Click here for recipe for Toad in the Hole