Cookery Feature - A Seasonal Miscellany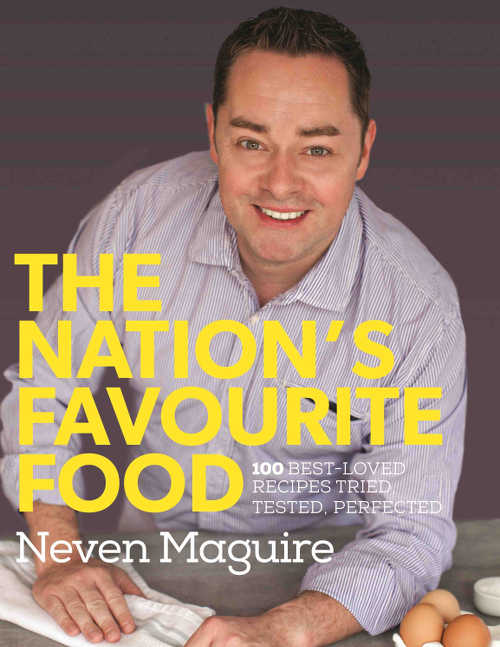 With Christmas just around the corner, preparations are coming into full swing and kitchens everywhere will be a hive of activity in the coming weeks. This miscellany of seasonal dishes is from some of the best new cookbooks - and there are ideas a-plenty among them to make this Christmas a very special food celebration, both on the day itself and throughout the festive season.
Neven Maguire's new book The Nation's Favourite Food (Gill & Macmillan hardback, €22.99; from bookshops and online from gillmacmillanbooks.ie) is a collection of his own favourite recipes and, down to earth as always, Neven has included a great range of eminently do-able dishes for all times and occasions, with a chapter dedicated to Christmas.
Auntie Maureen's Plum Pudding is one of his classics and, as it really benefits from a few weeks maturing time, try to get it made as soon as possible. "Nothing beats the flavour of homemade Christmas pudding," says Neven. "I love it hot or cold, with lashings of cream, but brandy and rum crème analgaise is even more special. I always look forward to it. A big thank you to Auntie Maureen for sharing her recipe".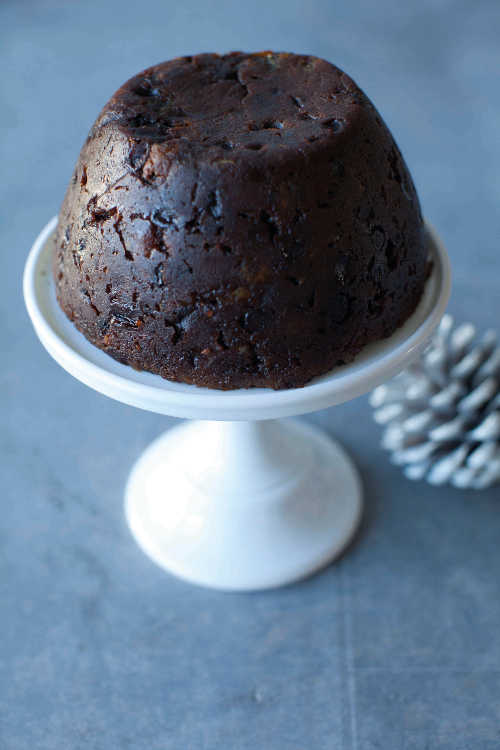 Makes 2 x 1.2 litre (2 pint) puddings
50g (2oz) plain flour
½ tsp ground mixed spice
½ tsp ground cloves
¼ tsp ground nutmeg
225g (8oz) sultanas
175g (6oz) fresh white breadcrumbs
175g (6oz) butter, melted, extra for greasing
175g (6oz) light muscovado sugar
175g (6oz) raisins
50g (2oz) currants
50g (2oz) candied mixed peel
50g (2oz) blanched almonds, chopped
½ apple, peeled, cored and diced
½ small carrot, grated
finely grated rind and juice of 1 lemon
2 eggs, lightly beaten
300ml (½ pint) stout
fresh redcurrant sprigs, to decorate (optional)
icing sugar, for dusting (optional)
To serve: brandy and rum crème anglaise (optional)
Sift together the flour, mixed spice, cloves and nutmeg. Add the sultanas, breadcrumbs, melted butter, sugar, raisins, currants, mixed peel, almonds, apple, carrot and the lemon rind and juice and mix until well combined.
Gradually add the beaten eggs, stirring constantly, followed by the stout. Mix everything thoroughly and cover with a clean tea towel, then leave in a cool place overnight.
Grease 2 x 1.2 litre (2 pint) pudding bowls and fill with the fruit mixture. Cover with a double thickness of greaseproof paper and tin foil, then tie tightly under the rim with string. Store in a cool, dry place for up to 4 months.
To cook, preheat the oven to 150°C (300°F/gas mark 2) and stand each pudding basin in a large cake tin three-quarters full of boiling water. Cook for 6–8 hours (or you can steam them for 6 hours in the usual way). Allow the puddings to cool, then re-cover with clean greaseproof paper. Again, store in a cool, dry place.
On Christmas Day, re-cover with new greaseproof paper and foil. Steam for 2–3 hours, until completely cooked through and tender. Decorate with redcurrant sprigs and a light dusting of icing sugar, if liked.
To serve, cut the plum pudding into slices and arrange on serving plates. Have a separate jug of brandy and rum crème anglaise (a recipe is given in the book) so that everyone can help themselves.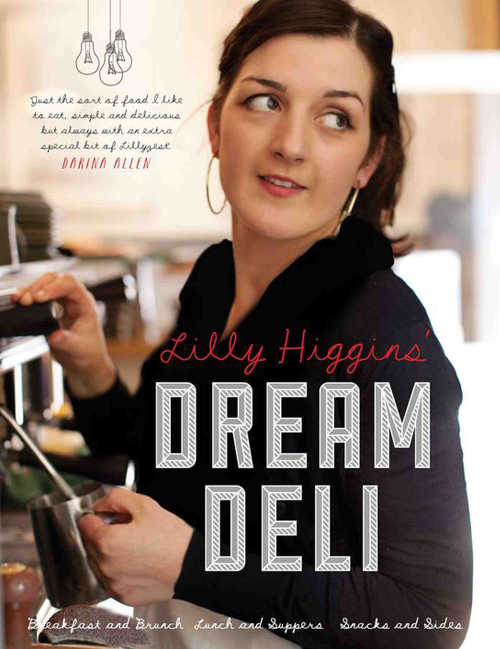 Popular blogger and Sunday Business Post columnist, Lilly Higgins's new book Lilly's Dream Deli (Gill & Macmillan €22.99; from bookshops and online from gillmacmillanbooks.ie) shares the recipes that will one day be on the menu of the café that she dreams of opening….An eclectic collection that is sure to please her many fans, it includes plenty of variations on favourites and some fresh ideas. These unusual vegetable crisps, for example, would be a welcome addition to the party nibbles repertoire and a great talking point to warm up the party.
Root Vegetable Crisps
6–7 root vegetables (carrot, turnip, celeriac, beetroot, parsnip, potato, sweet potato)
sunflower oil
salt, to taste
Wash and peel the vegetables. Slice as thinly as possible using a sharp knife or a mandolin. Dry the vegetable slices using kitchen paper. The drier they are, the better they'll fry.
Pour the sunflower oil into a large, high-sided pot until it's about 10cm deep. Heat the oil until it reaches about 180°C. You can test it by dropping a vegetable slice in and checking if it sizzles.
Working in batches, add in a single layer of vegetable slices and fry for about 3 minutes, or until they turn slightly darker in colour.
Remove from the oil and drain on kitchen paper. Sprinkle with salt to taste.
Baked Kale Chips
200g kale
1 tbsp olive oil
sea salt, to taste
1 Preheat the oven to 150°C.
2 Rinse and dry the kale, then remove the tough stems. Cut the leaves into large pieces, toss with olive oil in a bowl and sprinkle with salt. Arrange in 1 layer on a large baking tray. Bake for 20 minutes, until crisp. Transfer to a wire rack to cool.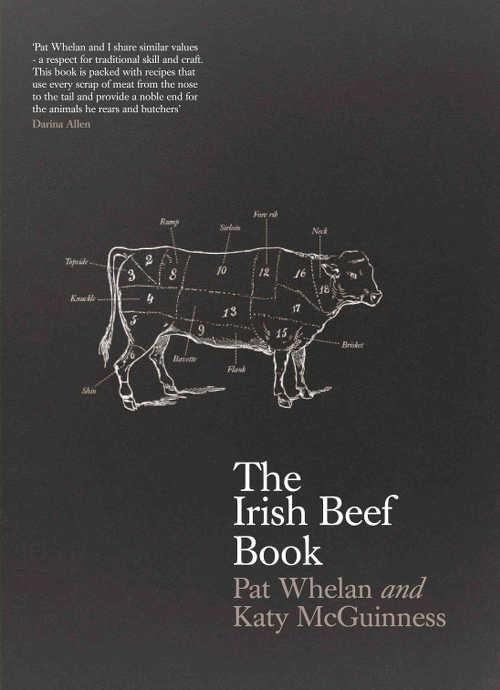 While turkey usually takes centre stage at Christmas, there's nothing to beat beef - either as an alternative, or to provide variety at other meals during the festive season. The Irish Beef Book (Gill & Macmillan, hardback €24.99; from bookshops and online from gillmacmillanbooks.ie), a collaboration between the well known butcher Pat Whelan and food writer Katy McGuinness, offers plenty of ideas and will interest beef lovers who simply enjoy a good read as well as cooks.
An appealing mixture of Pat Whelan's information on all things relating to Irish beef and butchery, Katy McGuinness's wide ranging recipes and Joanne Murphy's darkly moody imagery, its many tempting dishes include this earthy celebration of winter: Beetroot, Jerusalem Artichoke and Skirt Steak Salad with Toasted Hazelnuts and Mixed Leaves, Tarragon Dressing
"If you have leftover rare roast beef, particularly topside, this is a lovely way to use it up, rather than cooking steak especially. Jerusalem artichokes are in season in the winter months, but if you can't find them, use celeriac or even roasted carrots instead. You can roast the beetroot and artichokes ahead of time."
Serves 4
600 g skirt steak
5 tablespoons extra virgin olive oil or Irish rapeseed oil
8 cloves garlic, smashed
8 stalks tarragon
8 medium-sized beetroots, scrubbed
3 tablespoons balsamic vinegar
flaky sea salt
500 g Jerusalem artichokes, peeled
freshly ground black pepper
150 g hazelnuts, toasted and the skins rubbed off
200 g mixed salad leaves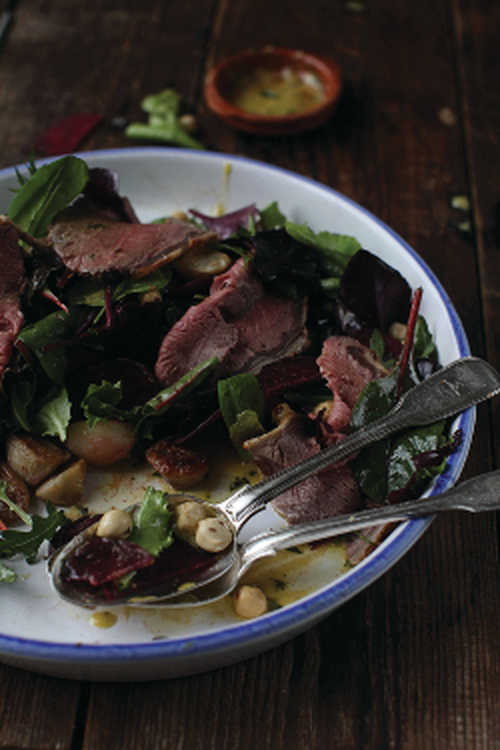 for the dressing:
1 tablespoon Dijon mustard
2 tablespoons white wine vinegar
5 tablespoons extra virgin olive or Irish rapeseed oil
3 tablespoons finely chopped tarragon leaves
Preheat the oven to 200° C/fan 180° C/gas mark 7.
Mix 2 tablespoons of the oil with the garlic cloves and tarragon in a bowl. Add the steak, cover in clingfilm and leave to marinate in the fridge for a couple of hours.
Trim the beetroot, cut into quarters and toss with a couple of tablespoons of oil and the balsamic vinegar. Place in a roasting dish and sprinkle with flaky sea salt.
Cut the artichokes into chunks, toss with a tablespoon of oil and sprinkle with salt. Place in another roasting dish in the oven.
Keep an eye on the beetroots and artichokes while they are roasting: you want them to be tender and starting to caramelise, which will take about an hour.
Make the dressing by whisking together the mustard, white wine vinegar and oil. Add the chopped tarragon.
Season the steak with flaky sea salt and freshly ground black pepper and sear in a ridged griddle pan over a high heat for about 3 minutes on each side. Cover with foil and leave to rest for 10 minutes while you assemble the salad.
Combine the beetroot, Jerusalem artichokes, leaves and hazelnuts. Slice the steak against the grain and add to the salad. Add the dressing and toss.