Craft Beer and Christmas Cheer - Beer and Food Pairing Tips for Christmas Dinner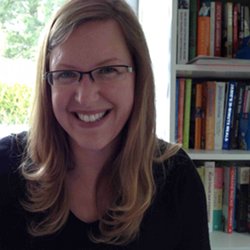 Craft beer is perhaps the biggest success story of Irish food and drink over the last couple of years and we are delighted to introduce our new columnist Kristin Jensen, who is not only one of Ireland's top food bloggers – she just happens to be an expert on pairing food and beer!
By now you're probably starting to plan all the different courses of Christmas dinner, but have you thought yet about what you'll be pouring? Wine will be getting a lot of press in the run-up to the big feast, but what about beer? Did you know that beer is actually a better match with food than wine?
• The Irish craft beer industry is booming, with more selection than ever before, and the range of flavours and versatility of craft beer means there's a match for any meal, be it a curry or Christmas dinner.
• The bubbly carbonation in beer gives a refreshing lift to your palate, which is especially welcome at a big meal like Christmas dinner.
• Beer can be used to complement or contrast the flavours in food. The caramelised and roasted flavours of some beers match particularly well with the roasted meats traditionally served at Christmas dinner.
Another point in craft beer's favour is price. A top-quality bottle of wine could set you back anything from €20 and up, but a bottle of artisan beer is only €2 or €3, giving you greater scope to experiment without breaking the bank.
The good news is that Irish craft beer has never been easier to buy. BradleysOffLicence.ie, Drinkstore.ie and TheBeerClub.ie all carry a wide range of Irish craft beers and deliver nationwide – a good excuse to stock up! All the beers I've suggested here are available at these retailers, so they're within anyone's reach.
Be it a zesty IPA, a crisp, clean blonde ale, a chocolatey stout or a wintry spiced seasonal to sip by the fire, there's a beer to match whatever you're serving, so why not give Irish craft beer a place at the table this Christmas? The right beer matched with the right food will make the meal sing.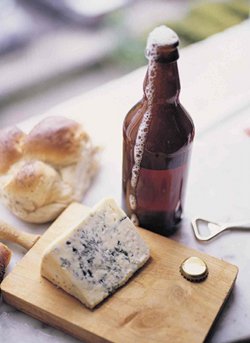 Pre-dinner snacks
If you want something to sip while the nibbles are being passed around, start off with an all-purpose lager, a light pilsner or even a wheat beer.
Beers to try: O'Hara's Curim Gold, Porterhouse Hersbrucker Pilsner, Whitewater Brewery Belfast Lager
Goose
Goose is very rich, so you want a zingy ale or IPA to cut through the fat and refresh your palate.
Beers to try: Eight Degrees Howling Gale Ale, Galway Hooker Irish Pale Ale, O'Hara's Irish Pale Ale
Ham
A fruity ale is a good complement to a traditional glazed ham, which is both salty and sweet. An Oktoberfest märzen lager is also a good match.
Beers to try: Dungarvan Copper Coast, Eight Degrees Ocktober Fest Marzen Style, O'Hara's Irish Red, Whitewater Brewery Clotworthy Dobbin
Turkey
If you want to complement the roasted flavours of a turkey, serve a malty red ale or a dubbel. Otherwise, a crisp, clean blonde ale is a good all-round choice if you want a beer that will contrast with the meat and all the different side dishes without overpowering the food.
Beers to try: College Green Brewery Belfast Blonde, Dungarvan Helvick Gold, Eight Degrees Sunburnt Irish Red, O'Hara's Irish Red, White Gypsy Belgian Dubbel
Christmas pudding and chocolate
A dark, dense Christmas pudding or cake cries out to be paired with an equally dark stout or porter, while the espresso and chocolate undertones in many stouts are a natural partner for chocolate desserts.
Beers to try: O'Hara's Leann Folláin Extra Irish Stout or West Kerry Brewery Carraig Dubh Porter for Christmas pudding; Dungarvan Black Rock Stout or Trouble Brewing Dark Arts Porter for chocolate
For contemplative sipping
If you're looking for one final beer to finish off the feasting, go for a heavy-hitting special edition, such as the Porterhouse Barrel Aged Celebration Stout, which has been matured in Kilbeggan Irish whiskey casks and has a whopping 11% ABV – this is one to be sipped in a snifter. Or if you want to finish on a sweeter note, go for the orange, clove and cinnamon spices in the Eight Degrees A Winter's Ale or the berry, coffee and toffee flavours of the White Gypsy Yule Ól.
Beers to try: Eight Degrees A Winter's Ale, Porterhouse Barrel Aged Celebration Stout, White Gypsy Yule Ól
Kristin Jensen is a freelance editor specialising in cookery and food books and has worked with many of Ireland's top food writers and chefs. She writes the Edible Ireland blog and is a co-founder of the Irish Food Bloggers Association