Cuinneog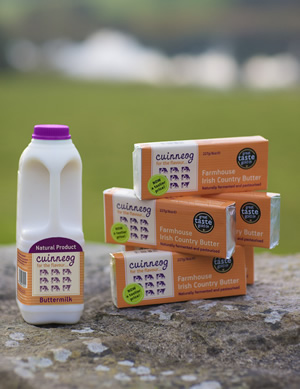 On the family farm near Castlebar in Co Mayo, Tom and Sheila Butler have run their business Cuinneog Dairy Products (www.cuinneog.com) since 1990.

They specialise in the production of once-familiar dairy products which are now almost unique – Irish farmhouse country butter and natural buttermilk. Originally known as 'Sheila's Country Butter', the business was re-launched recently as Cuinneog, which is the Irish word for 'churn'.

It was originally made in a traditional wooden churn and, although stainless steel churns are now used, the product is unchanged and still made by traditional methods – and now, smartly re-packaged, this fuller-flavoured butter and natural buttermilk is appreciated by a wider public.

Irish country butter was once made routinely on most small-scale dairy farms, but it is now hard to come by. So a product like Cuinneog, which has a unique flavour and is part of the long tradition of butter making in Ireland, is very welcome and has attracted a lot of well-earned praise.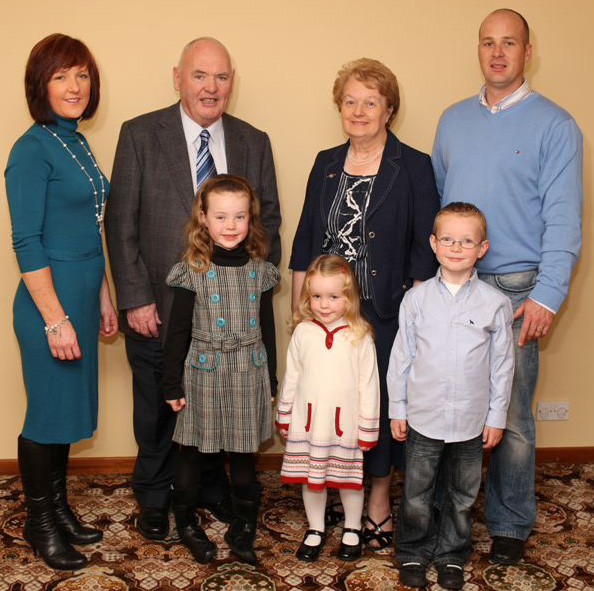 It was the reason that the Butlers were selected to be one of just five recipients of an EirGrid Euro-Toques Food Award in 2010, for example, and these Good Food Ireland members have also won Gold in the Great Taste Awards (2006 and 2009).

Both Cuinneog Irish Farmhouse Country Butter and Cuinneog Natural Buttermilk (which is a by-product of the butter-making process) are available nationwide, in branches of Superquinn, SupeValu, Dunnes Stores, Tesco, Asda, Centra, Spar & Londis.


RECIPE:

Hazelnut Coffee Cake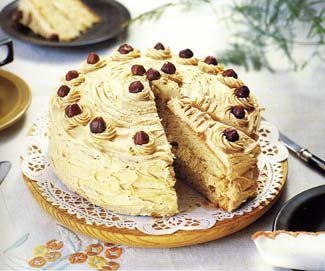 Using quality butter makes all the difference in baking, as my mother always said, and this was one of my father's favourite cakes.

Coffee and nuts combine well in cakes - walnuts are most usual, but hazelnuts make an even better combination as you'll find when you try this simple but attractive cake, which is from my 1992 cookbook, Meals For All Seasons (available only from Ireland-guide .com).

Click for recipe