Insider View - Is The Flipping Top Table Asleep?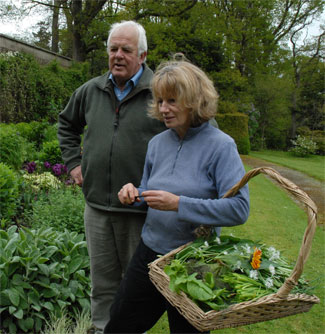 This month Lucy Madden reflects on a number of strange and worrying goings-on in Ireland - and asks "Is the flipping top table asleep?"
This anguished and heartfelt cry voiced on a recent Joe Duffy programme about the state of our country would be echoed by many. What is going on? There is distress on so many different levels and I see at first hand (in my own family) the withering effects of unemployment, negative equity, minimal social welfare and little prospect of change.
Yet visitors from Dublin report that the shops, bars and restaurants teem with life and the conclusion from this border region is that this is a very divided country. In rural Ireland there is genuine suffering, and none of it made easier against the backdrop of the Anglo-Irish tapes, the tone and language of which should come as no surprise in a country where some who are patently dishonest are repeatedly voted back into office.
The causes and nature of our current predicament may be complex, and the sufferings unevenly divided, but individual pain is increased by witnessing the witless wasting of money by state bodies who should, we might expect, know better.
My granddaughter, aged 8, recently won a place in the final of a national competition run by Health and Safety and featuring safety on farms. Her prize was to attend a workshop along with the other winners, of whom there were around 70. This would have been reward enough but no, each child was then presented with no less than €80 each, an unnecessary amount for a child of that age and a complete waste of taxpayers' money.
This gave me a familiar waft of depression that I felt when reading about the 'Greening of the Globe' on St. Patrick's Day. Coupled with the incredible waste of money (although probably not ours) this tacky venture can have done little to encourage the concept of Ireland as a green and pleasant land –and isn't this concept the way to go?
Electrically greening some of the world's most iconic buildings (including, ironically, the Museum of Nature in Canada) can only reinforce the notion that this is a nation of cowboys and spendthrifts and realistically, is anyone going to see a photograph of Richard Branson with his beard dyed green and think "Aha! Ireland looks a great spot for a holiday." Leo Varadkar may assure us that The Gathering is "picking up pace' and so it may be, but it is not obvious in this part of Ireland. Nor have I heard it mentioned on that barometer of Irish life, the aforementioned Joe Duffy programme, with the talk more likely to feature the pain of living in a country where public servants seem more obstructive than helpful.
There is one area of excellence in Irish life, however, to which I personally and unreservedly can attest. Last autumn I was diagnosed with breast cancer since when I have been treated at three hospitals, the Mater, Beaumont and Cavan and at each place I have met nothing but kindness, speed and efficiency.
Although I had health insurance my G.P. advised me to go public and I have not regretted this for a minute. We complain about our health service but my experience of cancer treatment has been over-whelming. I marvel at the calibre of people who work in this area and if only every school-leaver could spend some time shadowing the wonderful doctors, nurses and receptionists that I've had the good fortune to encounter in those hospitals, so many lessons would be learned, not least how to deal with the public. Just for a start, as important in the social welfare offices as in hospitality – (and altogether now) Smile.
---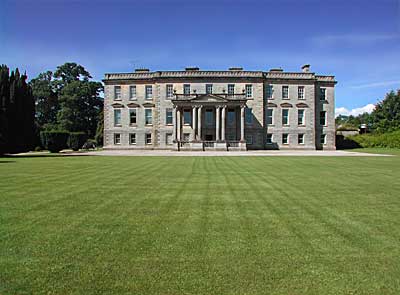 Together with her husband Johnny & family, Lucy Madden runs their magnificent 18th century mansion, Hilton Park, Clones, Co Monaghan as a country house which is open to private guests, groups, small weddings and conferences. The restored formal gardens are also open by arrangement. Lucy is a keen organic gardener and also a member of the Irish Food Writers Guild.