Matching Cider & Food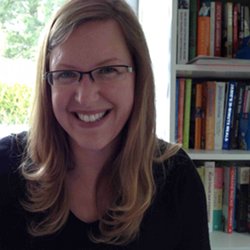 In the latest of a series which shows how to get the best from particular food and beer pairings, our expert columnist and food blogger KRISTIN JENSEN gives her tips on matching a different kind of brew - Cider and Food - an age-old partnership and, for small production units, a seasonal treat too
With smoke starting to curl from chimneys, the nights drawing in earlier now and the last of the colour fading from the trees, thoughts naturally start to turn towards wood stoves, woolly scarves and apples.
Cider is often thought of as a summer drink, served in pubs in pint glasses crammed full of ice, but it can really come into its own in the autumn and when matching it with food.
Broadly speaking, there are two kinds of cider produced in Ireland: sweet and dry. Dry cider tends to be quite tannic, acidic and light bodied, while sweet cider has a more pronounced appley, fruity flavour and a more rounded body. Dry ciders and sweet ciders are not created equal when it comes to matching cider and food, so take note of which kind you have at home or which you prefer.
You might be surprised at how many foods cider can pair with. Its natural fruitiness makes it easy to drink and easy to pair with food. The same guidelines that apply to matching beer and food apply to cider too: decide whether you want to complement or contrast flavours, pair like with like and think seasonally.
A good rule of thumb to start with is that if a certain dish or food goes well with white wine, then chances are that it will also pair nicely with a fruity cider. This is because cider's lighter, more delicate flavour complements lighter, delicate foods.
Pairing a fruity cider with fruity dishes is the easiest, most intuitive match. This applies to both sweet and savoury dishes – an apple crumble or pork with roasted apples will both get a lift when served with an equally fruity cider.
Cider loves pork. Pork belly, sausages, chops, ham and bacon will sing when served with a good cider to drink alongside, as the sweetness of the cider is a classic contrast to the salty pork. The delicate flavour of cider also plays well with chicken, as opposed to more heavy-hitting meats like beef, which would overwhelm it. Try hearty, wintry dishes like chicken casseroles, creamy chicken pies or a roast chicken with its crisp, salty skin with a cider.
Seafood and cider can work well together too. Light fish – and even oysters – and dry cider are a good match in much the same way that white wine and seafood is.
Believe it or not, sweet cider also matches well with Asian food and spicy curries, helping to cut through the heat. A dry cider, however, can emphasise spiciness or acidity unpleasantly, so steer clear of those.
When it comes to vegetables, think seasonally. Cider and, say, a butternut squash gratin, a creamy cauliflower cheese or a wild mushroom risotto will work well together. A sweet cider will also complement the sweetness of roasted autumnal vegetables, such as roasted onions and fennel.
Cider is also a beautiful match with cheese. Cider and a strong cheddar is the most well-known match, but it also works well with Camembert and creamy cheeses. Sweet cider can also contrast nicely with salty blue cheeses, while the earthy mustiness of washed rind cheeses complement those same qualities in sweet cider.
Or try a dry cider with sheep's milk or goat's milk cheeses. Best of all, perhaps, why not try Longueville House Irish Apple Brandy with your cheeseboard - Ireland's only apple brandy, it is a distillation of their beautiful cider ad makes an unusual treat to round off a special meal.
You'll often find cider added directly to the same types of dishes that they match well with – think creamy sauces, ham cooked in cider or cider-brined pork chops. Or try Niamh Shields's (www.eatlikeagirl.com) recipe for slow-cooked pork cheeks in cider, the perfect dish – and drink – for this time of year.
Sláinte!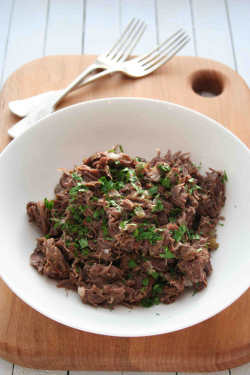 Slow-cooked Pork Cheeks in Cider
adapted from Comfort & Spice by Niamh Shields (eatlikeagirl.com)
Serves 4
It's easy to rave about this recipe – pork so tender that it's practically melting and a cider-laced stock that's so deeply savoury you'd happily slurp it up with a spoon straight from the pot.
I adapted Niamh's recipe only slightly to cook everything in the same pot, rather than cooking the pork cheeks in a separate pan. I also found that I only needed 500ml of stock instead of the 750ml called for.
2 tablespoons light oil
1kg pork cheeks, trimmed by your butcher
5 shallots or 2 onions, finely chopped
3 garlic cloves, finely chopped
500ml dry hard cider
500–750ml chicken or pork stock
1 tablespoon Dijon mustard
2 bay leaves
handful of fresh flat-leaf parsley, chopped, to garnish
mashed potatoes, to serve
Heat the oil in a Dutch oven or heavy-bottomed pan over a medium heat. Brown the pork cheeks in batches, taking care not to overcrowd the pan, otherwise they will stew. Set aside.
Add the shallots or onions to the pan and saute for about 10 minutes, until they start to soften without going brown. Add the garlic and sauté for a minute or so.
Deglaze the pot with a little of the cider to mop up all those lovely pork bits. Add in the rest of the cider along with the pork cheeks. Bring to a boil and reduce the cider by about one-third. Add 500ml of stock, the mustard and bay leaves and give it all a good stir.
Reduce the heat, cover and cook gently over a low heat on the hob for 2 1/2 hours, stirring occasionally. (Alternatively, cook, covered, in an oven preheated to 150°C for the same amount of time, stirring occasionally.)
Keep an eye on the liquid and add in some or all of the remaining 250ml of stock if it's reducing too much on the stovetop or looks too dry – you want most of the pork cheeks to be submerged.
Check that the pork is fork-tender and pulls away at the slightest touch; that's when it is done. Remove from the heat and stir in the parsley. Serve hot with mashed potatoes and plenty of the cider cooking liquid poured over.
Kristin Jensen is a freelance editor specialising in cookery and food books and has worked with many of Ireland's top food writers and chefs. She writes the Edible Ireland blog and is a co-founder of the Irish Food Bloggers Association