Rachel Gaffney's Letter from Texas - Before & After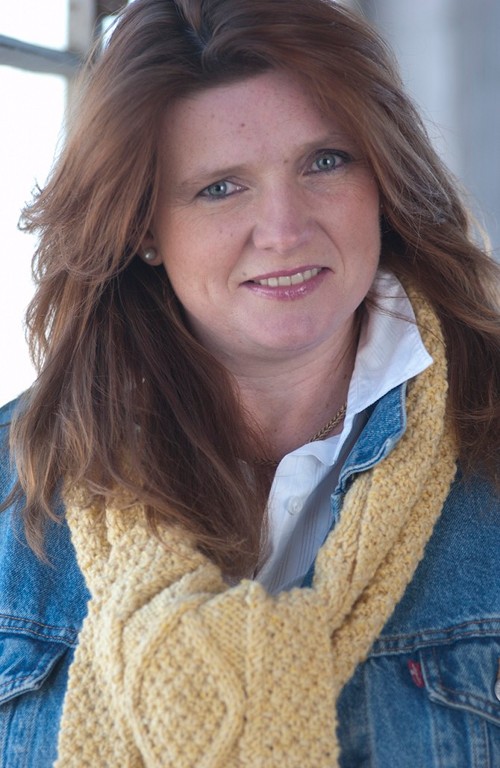 Rachel Gaffney, the famous foodie who's flying the tricolour for us in Texas compares some visitor expectations with their actual experiences in Ireland - and feels gratified
Over the last few years, I have arranged many trips to Ireland for clients from Texas. The conversations with them before their trip and afterwards are quite astonishing and extremely gratifying. I feel immense pride and a little smug. Smug, because. deep within, there is a voice saying "I told you so".
It all begins when I receive an email or phone call asking me to help put together a trip to Ireland. Some have Irish ancestry but most do not. Most have been to Europe and other parts of the world and Ireland is one country remaining on their 'to visit list'.
At times a mere after thought or somewhere to cross off your list. Indeed there are those who have always wanted to visit but the majority of my clients in the last 2 years have fallen into the former category.
They are well informed about golf. They know about our pub culture, our iconic green fields, rolling hills and our infamous rain. They all have passports. (110 million out of 313 million Americans have passports, according to the Bureau of Consular Affairs at the US State Department). They give me their travel dates and I arrange a meeting with them.
Our initial meeting usually begins with a large, well used and loved map of Ireland spread across a table. I outline the airports and best travel routes and we begin from there. As their trip begins to take shape, I find that they are now on their own personal journey and their interests and passions emerge during our conversations. This helps me to plan their activities and suggest places of interest for them.

One lady was telling me she had just moved her father from his home in Kentucky. It involved sorting, packing and cataloguing his book collection. I asked if this was something she too enjoyed and discovered that she had studied English and literature and it was still her love.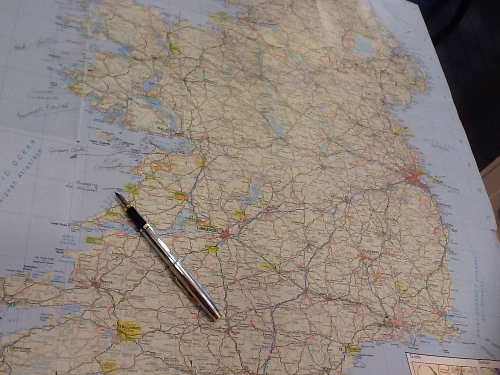 I suggested that she visit the W B Yeats exhibit at the National Library of Ireland and spend some time in the 'Reading Room'. A literary tour of Dublin was also arranged. Although this may seem like a natural fit and pretty easy to arrange, I find that many people do not know what they want or what they want to see. Spending time with them, I discover a lot about them.
This year I have received thank you cards and presents from my clients. I cannot seem to remember a time in my previous life, when I received presents from people who paid me to do a job. Perhaps it just speaks of their thoughtful nature and kindness but I like to think it's because they really were thoroughly impressed by their time in Ireland.
I visited Ireland again for two weeks in July, visiting Cavan, Mayo, Limerick, Cork and Dublin. My philosophy is quite simple. If I won't stay there, then I won't put you there. I spent one night at MacNean House in Blacklion, Co Cavan and was thoroughly impressed.
The combination of simplicity, taste and attention to detail was perfect. The Voya Irish seaweed products in the bathrooms were hung from the shower walls with dispensers. It was a pleasure not to be fiddling with teeny tiny shampoo bottles but rather indulging in these organic products.
I recall walking down a corridor in the evening, entering a dark ante room and just as I walked in the lights came on as if expecting me. A lovely reading nook beckoned me. The bookcase was filled with books sent to Neven Maguire and almost all were autographed. I picked up a book with an iconic logo, that of the Tayto guy (one that is only known to Irish people!) Sitting, leafing through this book, brought childhood memories surging back. I smiled at Mr Tayto.
I made my way through the house, stopping only to pick up my pre dinner drink from the bar, a refreshing fruit cocktail. Generally speaking I do not like fruit drinks as I find them to be terribly sweet. I had a second glass. The blend was perfect. I like to think it was created for my palate!
I sat with my friend on the terraced garden, beneath the flourishing poly tunnels and we talked about Tayto crisps and ice cream cones. The book had done this, it had evoked memories and initiated unexpected conversation.
The food at MacNean House was superb. It was an experience I have yet to encounter anywhere else and do not expect to again. My time there was brief, but left me wanting more, so much so that I plan on bringing a group to Cavan on a culinary tour in 2015.
While I was in Ireland, I received a call from a client. They loved Ireland so much that they now want to purchase a vacation home there. He and she were in love. They had travelled the world but felt that "the best was saved for last". Just this week I received another call from another client who would now like to purchase a 3 or 4 bedroomed home in Ireland also.
The golf was as they expected it to be. The food was not. It came as quite a shock and pleasant surprise to them. The ability to inhale deeply and fill your lungs with the Atlantic sea air is so invigorating that it has prompted one to purchase property along the 'Wild Atlantic Way'. I would say that putting your money where your mouth is proves, beyond a shadow of a doubt, that Ireland is indeed a very special island.

Facebook: Rachel Gaffneys Real Ireland
Follow me on Twitter: @Rachelgaffney
Email: Rachel@Rachelgaffneys.com

Watch 'The Irish Kitchen' now on HULU
http://www.hulu.com/the-irish-kitchen-with-rachel-gaffney