Rachel Gaffney's Letter from Texas - Why is Irish food and cooking still laughed at in America?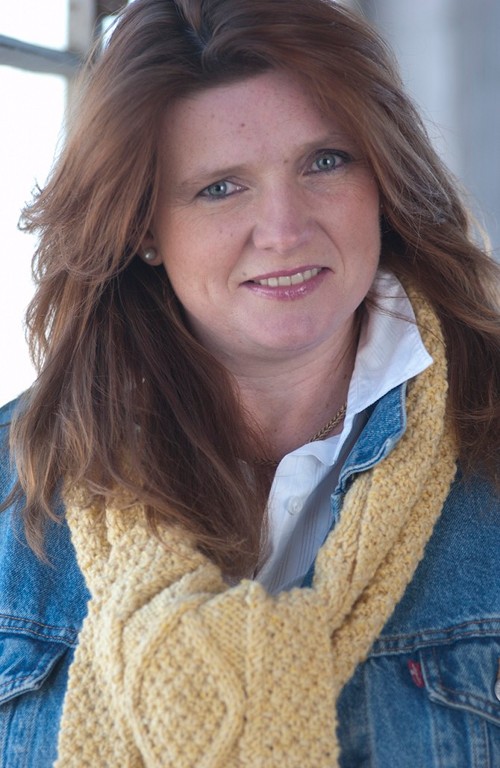 Rachel Gaffney, the famous foodie who's flying the flag for Ireland in Texas, asks why is Irish food and cooking still laughed at in America?
Some articles end with a disclaimer but I am going to begin with it. The following are my own observations and opinions. They come from over eighteen years of experience living and working in the United States. I say this now to prevent readers suffering any elevation of blood pressure!
Last week I was working with clients and their comments prompted this article. They will be visiting Ireland in September. Four people for eleven days. They know about the golf. They have heard all about our green fields and of course our hospitality but when food is mentioned it is almost always followed by a scoff or chuckle.
Rachel Allen does indeed appear on the 'Cooking Channel' here in the U.S, Darina often visits New York and other major cities with Tourism Ireland or Kerrygold, Irish chefs appear at roadshows, specials appear on public television and their are numerous web sites selling Irish food. So why, I ask or at least you should be asking is Irish food and cooking still laughed at? It is still the butt of many a joke and lingers in the same category as the drunken Irish, a category that elevates my own blood pressure at the best of times.
Is it the job of Bord Bia or Tourism Ireland alone to change this perception? I think not. These are government agencies charged with promoting our country and facilitating trade for food and drink manufacturers. The rest is up to us.
I searched for 'Irish Food In The USA' through my search engine (Google in this case) and the immediate results were as follows. www.FoodIreland.com www.TommyMoloneys.com www.iGourmet.com www.Paddysnax.com www.Irishstore.com and www.Littleshamrocks.com The results may be different when tried from Ireland or on any given day or if tried from different search engines like Firefox or Bing, but you get the general idea. These sites above are great, especially for people like me, an Irish person who misses her box of Barry's Tea, sausages, Christmas puddings and more.
The issue I see is that we (Ireland) have been really good at selling to the Irish instead of selling to people with disposable income. Two years ago I did a series of interviews with FOX TALK RADIO. During one of the interviews, I was asked about Irish food and products, why I was selling and promoting them when everyone knows that Ireland is not known for much more than potatoes.
Angry as that may make you, the fact remains, that although said in jest, it was said with an audience of millions listening, which only re-affirmed the old jokes.
I asked the interviewer if he knew of the brand 'Le Creuset'. Indeed he did, came the reply, they had some in their own kitchen in fact. I then asked him if he or his family were French, or if they had always dreamed of going to France. The answer was no. People purchased it, not because of an affinity to a country or a longing to visit France but because of the quality , performance and more importantly because of brand recognition.
That is why I started my company ten years ago. I felt Ireland needed a brand. When people here in the U.S plan a vacation to Rome, they rarely do so because they are of Italian descent (although many do) but rather because Rome is a destination. Ireland should be a destination. Now, I will still take your money or plan your trip if you are Irish or if your great grandmother was Irish, but I market my brand to people with disposable income rather than people of Irish descent.
Knowing your market is absolutely crucial. If your product is successful in Ireland and/or the United Kingdom, that is great and gives you credibility but once you plan on taking your product to market in the USA you really must know your market.
Take a walk with me through the aisle of a high end grocery store called Central Market. Whole Foods would be its competitor. There are ten locations throughout Texas. Each store has its very own cooking school, flower shop, gift shop, gelato bar and café.
Kerrygold do indeed have the dairy aisle covered well. You will find Dubliner, Blarney, Aged Cheddar, Whiskey Cheddar and Cashel Blue Cheese as well as both salted and unsalted butter. Now this is where it gets very interesting. The aisles are laced with Italian olive oils, Spanish olive oils, olives and bread sticks, spices from India, wines and craft beers from around the world, seafood from Hawaii, Ecuador, a chocolate bar with chocolates from all over the world, an annual Swiss chocolate event, imported delicacies from Europe at the deli counter and Pipers Crisps from the United Kingdom. All are packaged and marketed beautifully.
Then you look for Irish foods. You will be looking and looking. On March 17th you can find crates of beer piled high at the entrance to the store along with wasabi peas and bottles of Sprite, the green theme. Oh yes, you will find the Kerrygold line of products in the dairy aisle, mixed among Stilton Cheese, Wensleydale, Stilton and Devon Cream.
Each country gets its own sign, but Irish cheeses are listed under Great Britain. I asked why they do not have an Irish sign. The answer I received was that Ireland was part of Great Britain so it's all the same anyway. It is not all the same anyway. So who is responsible here? Central Market? Kerrygold? The Distributor? The answer is all of the above.
Brand Recognition is everything. It is the beginning, the middle and the end. You may have the tastiest preserve, the most heavenly smoked fish and the finest tabletop products for the kitchen (Category used to describe kitchen products here in the USA) but none of it matters if people do not know about them. People need to know the stories about the manufacturers.
I have skipped ahead a little too far perhaps by talking about marketing. Of course, marketing is only important once you are actually on a shelf. Are you ready for the U.S market? What should you know before going to market in the U.S? These and other items will be addressed next month as I continue this discussion of 'Irish Food in the USA'

-------------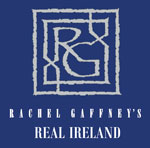 http://rachelgaffneysrealireland.com

Facebook: Rachel Gaffneys Real Ireland
Follow me on Twitter: @Rachelgaffney
Email: Rachel@Rachelgaffneys.com

Watch 'The Irish Kitchen' now on HULU
http://www.hulu.com/the-irish-kitchen-with-rachel-gaffney