Rachel Gaffney's Letter from Texas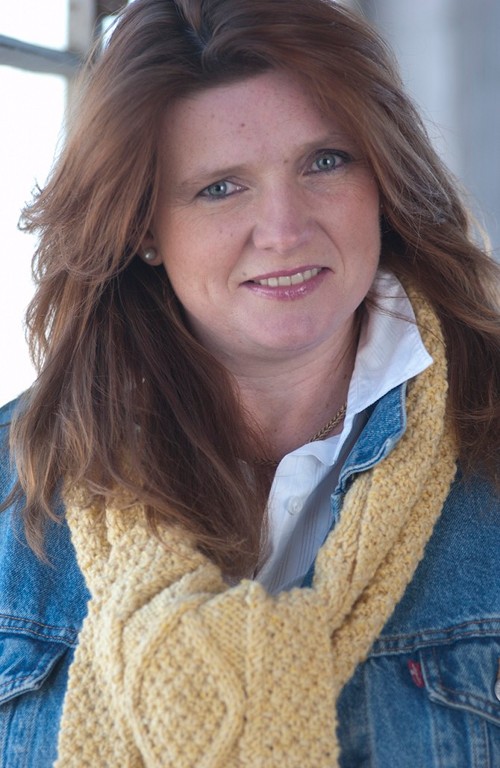 To introduce herself and her new monthly column, well known foodie Rachel Gaffney explains how she came to be an American mom flying the flag for Ireland in Texas...

The career guidance room in the Ursuline Convent, Blackrock, Cork was a perfectly square room with one window… Trifold leaflets were strewn around the room… I recall taking in all the options in one visual sweep… Nursing, Civil Engineering, Medicine, Commerce, Science, Law and the Arts...I had to choose one. I wanted to become a doctor.

Here I sit and write my first letter from Texas, twenty four years later. I am not a doctor. Somewhere along the M7 on the road to the 'University of Maynooth', I threw away the map and disregarded the original set of directions given to me that day in the career guidance room. The decision was a late one. One I dreaded telling my parents. I thought I had wanted to be a doctor all along, in fact I was pretty sure of it. I was going to start by studying dietetics and then transfer. I had it all figured out.

Then in one swift instant it all evaporated. A new hotel had just opened. 'The Rochestown Park Hotel'. I had watched the renovation and transformation from monastery to hotel. Being just a little curious, I knew I had to check it out! The day I walked into that hotel was the day that I just knew I would never study the Science subjects again.

For the sake of brevity and at the risk of inducing sleep, I will not drone on about the twenty four years in between then and now. I stayed at the Rochestown Park Hotel for several months, switched my studies to travel and tourism, moved to London, trained at the London Tara Hotel for a further four years then went on to work in Sales and Marketing for Thistle Hotels, working at the Tower Thistle Hotel, Tower Bridge and finally at their head office as Sales Manager for UK & Ireland for an industry sector. I married my husband Peter who worked for Lloyds of London, had my first son James there in 1995 and we were transferred to the United States in February 1996.

Feb 12th 1996. Our British Airways flight landed and as we filtered through customs and immigration, I remember thinking that this would be the first time we were arriving at an airport without any familiar faces to greet us. I had a three month old baby in my arms dressed in a navy velour babygro. James cried and cried. Perhaps he was tired, jet lagged, hungry even? How could he be though, he was still in an infant and slept constantly.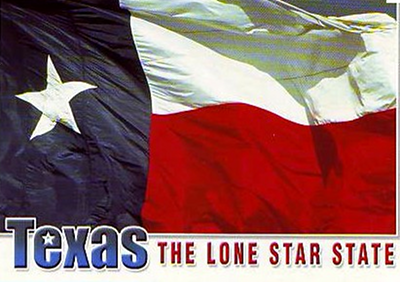 We waited for our worldly possessions to arrive. Four large suitcases. James continued to cry. As we meandered our way through the airport a man in a stetson hat caught my eye as he was holding a sign that simply said.. 'Smith Family'. He was enormous. He was the largest man I had seen in the flesh. He must have weighed 350lbs. He huffed and puffed his way over to us and in a Southern drawl that is uniquely Texan, welcomed us to the great state of Texas. Our transport was a black Lincoln Town car. Also enormous by our standards. It still was not quite big enough for him though!

As we drove away from the Dallas Fort Worth Airport, James continued to cry. It was exhausting now just listening to him. The driver turned to me, and I remember noticing the beads of sweat on the back of his neck and dripping down his face. He said "M'aam, your little one must be baking dressed like that " "It's 92 degrees here today in Dallas, the hottest February 12th on record". How had I not noticed? When we left London Heathrow that morning, we had ice on the runway. I had dressed James for London, not Dallas, Texas. I popped and snapped open every button frantically and as if by magic, James stopped crying.

They say everything is bigger in Texas. On that day they certainly were. From the size of our driver to the car he drove. Since moving here sixteen years ago I have also learned that the skies are big and wide and as the popular song 'Deep in the heart of Texas' says.......

"The stars at night are big and bright
Deep in the heart of Texas.
The prairie sky is wide and high
Deep in the heart of Texas."

Now, in 2012, I have two sons. James is almost 17 and Matthew almost 15. Both are American boys. Their hearts belong to Texas. I am indeed an American Mom, with a very Irish soul and it is here in this monthly letter from Texas that I plan on sharing a piece of life, Texas style and how through my business, 'Rachel Gaffney's Real Ireland', I keep the Irish flag flying high alongside the flag of the Lone Star State.

-------------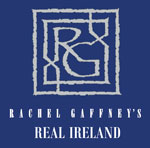 http://rachelgaffneysrealireland.com
Facebook: Rachel Gaffneys Real Ireland
Twitter: @Rachelgaffney

Watch 'The Irish Kitchen' now on HULU
http://www.hulu.com/the-irish-kitchen-with-rachel-gaffney