This Farming Life - Spring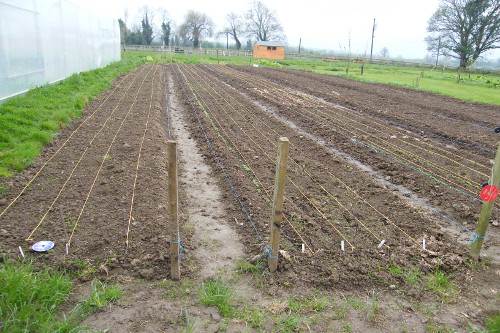 At last our cows are grazing outside full time. This means less time feeding silage and bedding the sheds with straw. The expense of dairy ration has also been cut out of their diet. Now it is AI season. For six weeks any cow that comes into heat will be artificially inseminated.
Our calves will also go out to grass later this month. They will be fed once a day once outdoors using a portable milk feeder that is pulled by our quad. They will be weaned off milk in May. We only have female (heifer) calves on the farm now and have sold all the bull calves meaning some extra cash and fewer mouths to feed.
Being organic our farm is extensive, meaning that we have a lower stocking ratio to a conventional farm. Because we do not spread artificial fertilizer we produce less grass and produce lower tillage yields. This means that we are constantly budgeting our animal feed requirements.
In the Castlefarm garden planting is now in full swing with onions and salad crops being the first to go into the ground. After that swedes will be the next crop to be planted. Greenhouse plants are being nurtured and will go into the polytunnel at the end of the month.
We have re-ploughed our allotment area and our allotment holders now have a small communal fruit area as well as their designated plots. It is nice to see them back rotovating and working our land.
I am really looking forward to attending the next Brooklodge food markets, in Macreddin, Aughrim, Co Wicklow. They happen on the first Sunday of every month and are a good way of making sales and promoting our farm shop.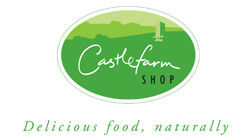 With lots to do on the farm this spring I continue to open the farm shop at different times each weekend and let people know by email and facebook. So make sure to email me to go onto our database or like Castlefarm Shop on facebook.
To receive our newsletter and news opening days and farm produce by email please contact Castlefarm Shop, Narraghmore, Athy, Co Kildare, Email jenny@castlefarmshop.ie, log onto www.castlefarmshop.ie or telephone 087-6785269