This Farming Life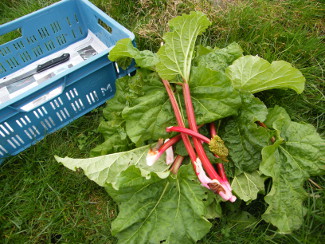 Jenny Young - The spring is beginning to pick up pace at Castlefarm
At last the end of spring calving is in sight. Since I last wrote this column over 80 calves were born at Castlefarm. Some days we had up to 8 new arrivals. A lot of sleepless nights, but nevertheless things have gone really well with few casualties and very few calls for the vet.
We would have liked more heifer (female) calves, but by the end of calving we will have over 30 heifer calves, which will become part of our organic dairy herd.
The cows are now grazing outside by day, but there has not been enough grass growth to keep them out full time. This means that the cow house has to be bedded with straw and silage has to be fed too.
The cows are also given organic dairy ration in the parlour but this will be cut out of their diet once there is enough grass.
With the stretch in daylight hours and pick up in temperature egg production is increasing and our first rhubarb will soon be ready for picking. Peter's father John, has begun ploughing our tillage fields and spring barley will shortly be sown.
BrookLodge farmers' market, in Macreddin, Aughrim, Co Wicklow has started up again and I look forward to seeing my customers there on the first Sunday of April. With all the farm work my social interaction has been fairly minimal and it will be great to get out chatting at a market again.
We have an organic Angus heifer with the butchers and this meat will be available from Castlefarm Shop on the Friday and Saturday of St Patrick's weekend.
We now sell beef in 3 box sizes and beef should be pre booked by contacting me on the contact details below.
Mini box €50
2 prime steaks (choice of T-bone, Striploin or Sirloin), 1 roast, 2 x 500g mince, 1 x 500g stewing beef
Family box €90
1 large roast, 2 prime steaks, 2 round steak, 4 x 500g mince, 3 x 500g stewing beef
Big beef box
This will include 6-8 steaks, roasts, stewing beef and good quality mince. Cost per kg is €14 and box sizes range from 12 to 16kg.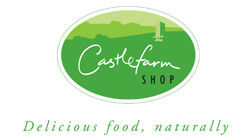 Our next opening hours are Friday and Saturday 15th and 16th of March from 10am-4pm. hopefully we will also have the first seasons rhubarb on sale too!
To receive our newsletter and news opening days and farm produce by email please contact Castlefarm Shop, Narraghmore, Athy, Co Kildare, Email jenny@castlefarmshop.ie, log onto www.castlefarmshop.ie or telephone 087-6785269