Top Tips for Beer & Food Matching - Beer & Pizza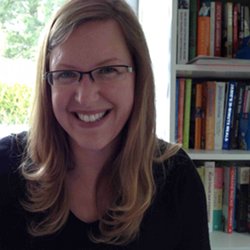 In the sixth of a series which shows how to get the best from particular food and beer pairings, our expert columnist and food blogger KRISTIN JENSEN gives her tips on matching Beer and Pizza - a perfect partnership that should be fun...
Pizza and beer are best mates, kicking back and shooting the breeze on a Saturday night, casual in the way only the oldest friends can be. It's hard to think of a food pairing that's more effortless and fun than cheesy slices of pizza and cold bottles of beer.
It stands to reason that just as beer and cheese is a match made in heaven, so is beer and pizza. The carbonation in beer cuts through the fat in cheese and its creamy texture and scrubs your palate clean, letting you taste the next bite fresh. And of course the yeasty, bready flavours in beer pick up on the same flavours in the pizza dough.
With such a limitless range of toppings, it's hard to suggest definitive beer and pizza pairings. A good rule of thumb is that plainer pizzas, such as a simple margherita, go well with lighter beers, but as you start to pile on the toppings, you'll need a stronger-flavoured beer to keep up with all those flavours.
• A biscuity, bready pilsner or an Oktoberfest marzen pair well with plainer pizzas, complementing the bread base without being overwhelmed by toppings. A light lager is also a good all-round choice.
• The malty, caramel, slightly sweet flavours in a red ale balance well with a tomato sauce and also help to neutralise its acidity. A fruity red ale is also a good match if your toppings include sausage or bacon.
• Just as a pale ale and a spicy curry are a classic combination, try a pale ale with spicy pizza. The hop bitterness cuts through the spiciness, both in terms of flavour and heat.
• A stout or porter will work well with a particularly salty pizza, such as an anchovy pizza, a salty and sweet pissaldiere or a pizza with blue cheese.
If you want to make pizza at home, try swapping out some of the water in the pizza dough for beer to add an extra dimension of flavour and to help the dough colour faster while it's baking in the oven. And everyone loves a secret ingredient, so I'll let you in on the one in my tomato sauce: anchovy paste. Don't worry, it doesn't make the sauce taste at all fishy, it just adds a little hit of umami savouriness.
Sláinte!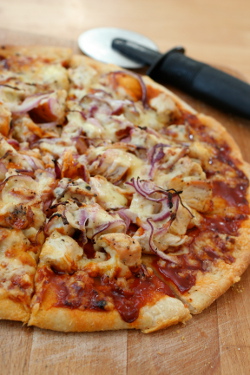 Secret Ingredient Tomato Sauce
Makes more than enough for 2 pizzas
1 x 300g jar tomato puree
175ml water (or more if you prefer a thinner sauce)
2 or 3 garlic cloves, finely minced
25g finely grated Parmesan cheese
2 teaspoons anchovy paste (optional, but come on, it's the secret ingredient!)
1/2 teaspoon dried basil
1/2 teaspoon dried oregano
1/4 teaspoon dried chilli flakes (optional)
salt and freshly ground black pepper
pinch of sugar
Combine the tomato puree and water in a small bowl, stirring to combine. Add the garlic, Parmesan, anchovy paste, basil, oregano and chilli flakes. Mix everything together and add salt and pepper to taste, but take it easy on the salt if you've used the anchovy paste, as it's quite salty.
Add a generous pinch of sugar (or to taste) to counteract the acidity of the tomato puree. Allow the sauce to stand for at least 30 minutes to marry the flavours (though the longer you can leave it, the better), then taste again and adjust the seasoning if needed.
Spread the sauce over your pizza dough, leaving a 1cm border clear around then edges, then pile on the toppings. Use any leftovers as a pasta sauce, or freeze.
Kristin Jensen is a freelance editor specialising in cookery and food books and has worked with many of Ireland's top food writers and chefs. She writes the Edible Ireland blog and is a co-founder of the Irish Food Bloggers Association