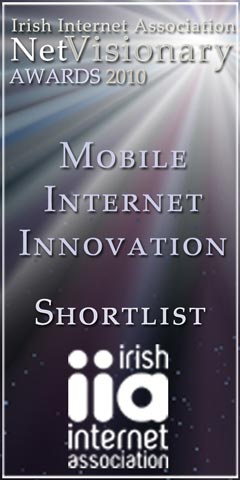 Georgina Campbell's ireland-guide.com has been shortlisted in two categories - Mobile Internet Innovation and Online Tourism.
The shortlist has been selected by a panel comprised of a highly respected group of internet industry leaders & the winners in each category will be the person receiving the most votes from the public. Voting is now closed and
the winners will be announced on Thursday 20th May
more...
The shortlist has been announced for the highly respected annual IIA Net Visionary Awards.