NEAR FARMERS MARKETS
Here are 10 of the Best places to stay while attending some of the finest Farmers Markets in the country. However, we have only covered a handful of markets here, please see the Farmers Markets section of our website for details of over 100 markets that are on all over the island of Ireland.

----------------

BrookLodge Farmers Market, Macreddin Village, County Wicklow

STAY AT:
BrookLodge Hotel (on site)
Macreddin Village, Co Wicklow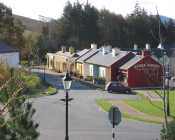 Built on the site of a deserted village in a Wicklow valley, this extraordinary food, drink and leisure complex is a success on many levels, but perhaps best known for its organic food markets, which attract huge numbers of enthusiasts to this relatively remote place all year round. Markets are held on the first Sunday of the month (first and third in summer) and, as at markets elsewhere, those coming up to Christmas have an especially exciting atmosphere, as everyone is thinking in terms of gastronomic gifts as well as treats to take home, and a special effort is made by stallholders to make their delicious foods even more attractive than usual – and, of course, there are the little speciality food shops at Macreddin too, all beautifully presented to be as irresistible as possible.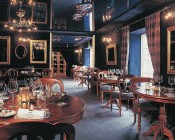 The complex exists as a result of the vision of three brothers, Evan, Eoin and Bernard Doyle, and the driving force is Evan, a pioneer of the new organic movement way back when, when he ran the famous Strawberry Tree restaurant in Killarney. Now their new (ish) hotel and restaurant has quite rightly earned national recognition for its strong position on organic food (BrookLodge won 'the guide's' Natural Food Award in association with Euro-Toques, in 2003), and their little "street" is thriving, with an olde-worlde pub (Actons), a caf?, a micro-brewery and those cute gift shops selling home-made produce and other quality products. And The Strawberry Tree restaurant lives on here – and is still Ireland's only certified organic restaurant, reflecting the BrookLodge philosophy of sourcing only from producers using slow organic methods and harvesting in the correct natural season.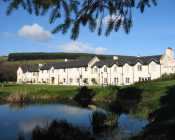 Spacious and welcoming, the hotel has open fires and plenty of places to sit quietly or meet for a sociable drink – and, if you want to stay, you can choose between the original rooms (which are quite traditional, with free standing furniture), and newer state-of-the-art mezzanine suites, which are perfect for those who relish modern high-tech surroundings. There are loads of outdoor activities, including an equestrian centre and off road driving, and a luxurious spa, The Wells, with an indoor-to-outdoor swimming pool, gym, juice bar and all sorts of exclusive beauty and health treatments. Special offers are often available and can be very good value – a great place for a foodie break, complete with its own farmers' market.




Temple Bar Market & Pearse Street Market, Dublin City

STAY AT:
Number 31
31 Leeson Close, Lower Leeson Street Dublin 2

Foodies will feel at home in Noel and Deirdre Comer's unusual house; formerly the home of leading architect Sam Stephenson, this 'oasis of tranquillity and greenery' is just off St Stephen's Green and makes an excellent city centre base, with virtually everything – including the Temple Bar and Pearse Street markets - within walking distance in fine weather. Warm hospitality, huge breakfasts and secure parking add greatly to the attraction.




Howth Farmers' and Fishermen's Market, Howth, County Dublin

STAY AT:
The King Sitric Fish Restaurant & Accommodation
East Pier, Howth, Co Dublin.

There's an added dimension to the weekly farmers' market in Howth as the strength of the local fishing community (and the fish shops along the pier, most of which are now open on market day) is reflected in the range of produce on sale. And where better to make your base for a relaxed couple of days (hill and cliff walks, miles of beaches, and golf as well as the Sunday market) than in Aidan and Joan MacManus's renowned restaurant with rooms on the harbour front?



Midleton Market, Midleton, County Cork

STAY AT:
Ballymaloe House
Shanagarry, Midleton, Co Cork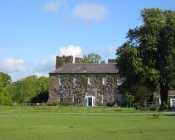 Midleton Farmers' Market is one of the most vibrant and enthusiastically attended in the country – and its existence owes a great deal to the energy and foresight of Darina Allen of the nearby Ballymaloe Cookery School. If an excuse should be needed to stay at the wonderful Ballymaloe House (and, perhaps the cookery school) for a day or two, visiting this outstanding market would do very nicely…



St Georges Market, Belfast

STAY AT:
Ravenhill House
690 Ravenhill Road, Belfast BT6 OBZ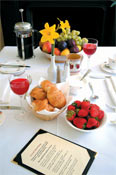 Belfast is a hot destination for short breaks these days, and if a visit to St George's Farmers' Market is part of your plan, you'll appreciate the Nicholson family's late Victorian family home. The Nicholsons buy eggs and meat directly from known farms, and also use the St George's Market and support the concept behind it. Outstanding breakfasts are a special feature - the menu reflects a commitment to using local produce of quality, and includes a vegetarian cooked breakfast. An excellent, reasonably priced base for a stay in Belfast.



Dundalk Market

STAY AT:
Ghan House
Carlingford Co Louth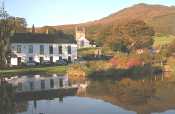 Carlingford is a charming medieval village at the base of the Cooley Mountains, with views across to the Mournes – a delightful place for a break at any time, but especially now that the recently launched Carlingford Good Food Circle and Louth Local Foods Group exist to lead visitors to the tastiest possible places to visit here and in the locality. Make your base at Ghan House, the period guesthouse and cookery school on the edge of the village, where you will both sleep and eat well.



Cork City & Environs:

Multiple Markets

STAY AT:
Knockeven House
Rushbrooke, Cobh, Co Cork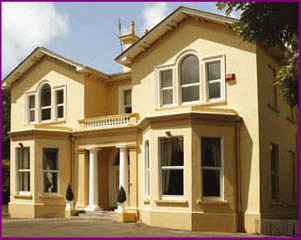 Convenient to both East Cork and the city – via the Cobh-Monkstown ferry, or the Jack Lynch tunnel - Pam and John Mulhaire's luxurious Victorian house overlooking Cork Harbour has only been open for guests since 2004, yet they have already earned acclaim for facilities worthy of a top-class hotel – down to the pristine white bathrobes hanging on the bathroom door and the Molton Brown toiletries – along with outstanding hospitality. A great place to stay.





West Waterford & Area:
Clonmel Market; Lismore Market; Dungarvan Market; Youghal Market.

STAY AT:
Hanora's Cottage
Nire Valley, Ballymacarbry, Co Waterford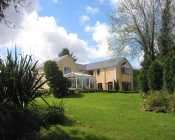 The Wall family's fine modern country house and restaurant in the beautiful Nire Valley makes an ideal base for a relaxed break in one of the most unspoilt parts of Ireland – and is very well placed for visiting a range of farmers' markets in the area, as Clonmel, Lismore, Dungarvan and Youghal are all within an easy drive. Hanora's is renowned for its food: husband-and-wife team Eoin and Judith Wall are both chefs, and they take great pride in sourcing ingredients from local suppliers.