Rachel Gaffney's Letter from Texas - Barbecue & BBQ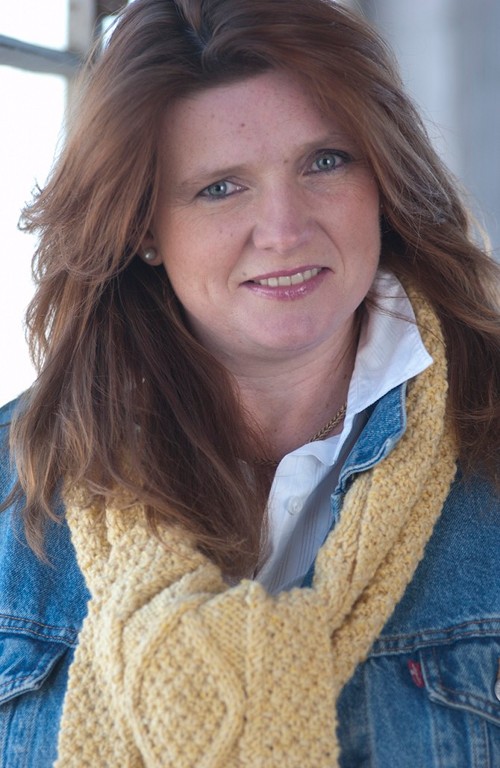 Rachel Gaffney, the famous foodie who's flying the flag for Ireland in Texas, explains the vital difference between 'barbecue' and 'BBQ' - and introduces us to the Texas BBQ
The men in my family (I call my teenage boys men when I am talking about food as they eat about as much, if not more, than two farmhands) circled the island in my kitchen as I lifted the pork chops onto their plates.
I had not yet called them for dinner but the aroma had drawn them in like bees to a honey pot and so they stood hovering about like a pride of lions waiting to eat their kill. The very sight or smell of meat, whether it be grilled or barbecued excites them.
Their eyes light up at the sight of butcher's paper wrapped in twine. Whilst I do not react the same way, I do understand it, as my senses are stirred at the smell of freshly picked rosemary, the aroma of freshly baked bread and the sight of brightly coloured fruits. To each his own.
Perhaps it is no accident that I now live in Texas, the home of Barbecue, although others across the Southern part of the United States may argue with that statement, as it is an ongoing battle.
People from North Carolina, Tennessee and Kansas City all lay claim to that title, but as I have lived in Texas for seventeen years now, I will join the Texans in their claim and leave the fight for the title to historians!
For all the meat lovers in my family, Texas is indeed the place to be.
If someone were to ask me, if I thought there was a particular cuisine or style of cooking in America then I would have to say it was BBQ. My earliest and only memory of BBQ in Ireland was spare ribs of pork, which my mother only made for us when my father was out of town as he hated them.
When I was a teenager, people put sausages, frozen fish fingers and beef burgers on the little disposable charcoal tray outside and those were our Barbecues. Whilst I realise things have progressed and grilling and BBQ'ing meat outside is more popular in Ireland, I will say with some conviction that the Texans have cornered the market when it comes to BBQ'ing meat.
One might think, that this is easy as we live in a state with great weather and can be outdoors all the time, which is partly correct, however there are many BBQ restaurants where all the cooking is done indoors. BBQ is to Texas as rain is to Ireland !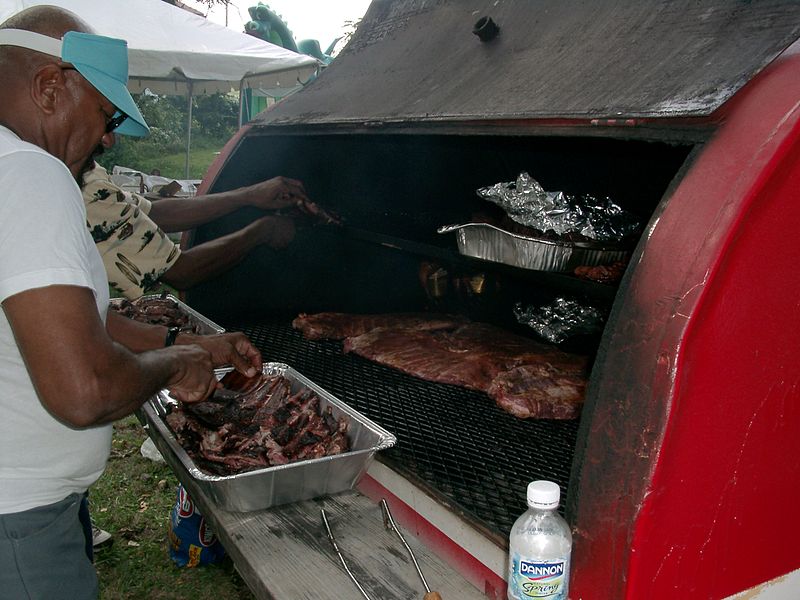 Barbecue is the actual event, where people gather to eat, drink and converse whereas BBQ is the style of cooking. BBQ'ing and grilling are two very different methods. The latter requires direct heat and the former requires indirect heat and takes hours to cook. Low and slow.
Possibly the most famous is the Kansas City Style. There is indeed the St Louis cut pork ribs but perhaps Kansas City style is best known for the sauces they use for their meats. The sauce is thick and sweet, with the foundation being brown sugar and molasses (similar to treacle). Southern Carolina and Tennessee also have their own BBQ styles.
In Texas, the most common of all meats cooked is the beef brisket. There is no shortage of pork, chicken or game but brisket is more widely cooked. In Texas, the style is all about smoking the meats and cooking very slowly for long periods of time. People take their BBQ quite seriously here in Texas. Consider it akin to a religion of sorts.
They pay homage to their meats, smokers and pits. Yes, I did say pits as several aspire to be pit masters. Pit masters have years of experience, have nursed their meats throughout the nights and are able to withstand smoke and heat. Woods like hickory, pecan, cedar and mesquite are used widely here to smoke and flavour the meats.
Learning about the balance of chemicals in creosote takes time, (creosote is one of the compounds in smoke) as you are learning about the difference between meat that can taste bitter or smoky. A good pit master will know all about this and he or she will amaze you with their knowledge of white smoke, grey, black and blue.
Blue smoke, believe it or not, is the most desirable for the seasoned cook. There are numerous BBQ competitions and cook offs starting on a local level, then regional, state and the ultimate national level. People drive their Rv's (Recreational vehicles) for hundreds of miles and off load their smokers and pits. Family recipes and secrets are closely guarded secrets. There really is a finite amount of ingredients and spices that one can use, but any amount of tricks.
One of the tricks I learned about recently was with, yes of course, you guessed, a beef brisket. The brisket, which is a choice cut and not an end cut, is slathered in ground garlic, cumin and sea salt and refrigerated overnight.
The next day, it came out and rested on the counter for 2-3 hours. It was then smoked for a few hours in a smoker. Following that, rather than using tented methods like a lid or foil, this person used butchers paper.
The meat was wrapped and taped in butchers paper and BBQ'd slowly over a low heat. Once the paper was removed they discovered that the meat was beautifully smoked and tasted far better than the foil method as the foil had encouraged steaming. So you see, this is indeed a serious business.
Perhaps one of the most famous in Dallas Fort Worth is Sonny Bryan's Smokehouse founded in 1910 in Dallas. Today they have restaurants all across the metroplex and they are known for their pulled pork sandwiches, beef brisket, jalapeno sausage and pork ribs.
This is a no frills restaurant but the food tastes oh so lip smacking good! Served with sides of homemade coleslaw, potato salad and BBQ beans these meals can be finished off with the all American favorite, peach or apple cobbler. You are sure to make a mess, with sauce dripping down your face and oozing through your fingers but that is part of its charm.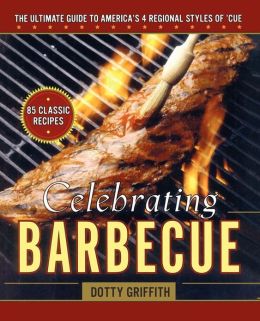 Recently I spoke with Dotty Griffith, former food critic of the Dallas Morning News' and author of ten cookbooks. Dotty was born and raised in Texas and is an expert when it comes to Barbecue. I asked her what she would order when in a BBQ restaurant. "Oh, I would have to say Texas beef brisket", then I asked her what she would have with it and she said, "Pork ribs and sausage" to which I exclaimed "No, Dotty, I meant side dishes" "Oh, a big ole pickle and some Texas onion rings" she added laughing. Even this Texan lady loves her meat.
You can learn all about the various styles of Barbecue in Dotty's book 'Celebrating Barbecue' available on Amazon.

-------------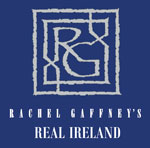 http://rachelgaffneysrealireland.com

Facebook: Rachel Gaffneys Real Ireland
Twitter: @Rachelgaffney

Watch 'The Irish Kitchen' now on HULU
http://www.hulu.com/the-irish-kitchen-with-rachel-gaffney