Sweetcorn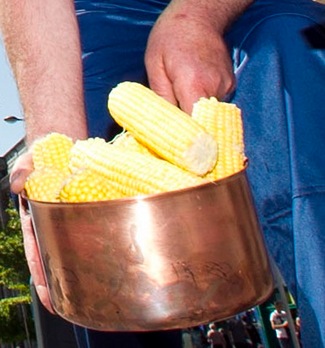 Sweetcorn (Zea mays convar. saccharata var. rugosa; also known as Indian corn, sugar corn, and pole corn) is a variety of maize with a high sugar content and antioxidant health benefits. Picked when immature, while the kernels are still milky, it is mainly used in Europe as a vegetable rather than a grain, although 'yellow meal' maize flour was widely used for bread making in the famine years and the tradition has endured to this day in some parts.

Mainly associated with warmer climates, it is not exactly a traditional crop in Ireland, but new varieties have made it a popular choice to grow in gardens and allotments in recent years - and this is the best time of year to taste the difference between the locally grown product and imported sweetcorn sold as 'fresh'.

A Co Longford farmer, David Burns of Richmount Farm at Carrickboy, specialises in growing sweetcorn for the restaurant market and it is worth keeping an eye out for his name among suppliers listed on menus in good restaurants: tasting his fresh sweetcorn could change your view of this usually imported product.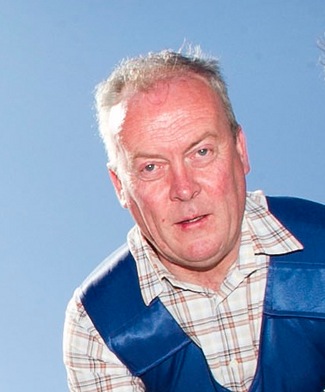 Formerly a dairy farmer, he began growing maize for fodder – something he continues to do for other farmers, although he is no longer dairy farming, and his fodder crop even feeds the gorillas and elephants at Dublin Zoo.

About a decade or so ago, he decided to try growing sweet corn too. It grew well and was well received, but selling it into a supermarket chain proved to be a "very bad experience", so he and his wide Martina began selling at farmers' markets around Dublin, assisted by chef Gary O'Hanlon of Viewmount House, Co Longford, who made a sweetcorn soup for them to sell - and, along with leading Dublin chef Ross Lewis of Chapter One Restaurant - championed David Burns for a Euro-Toques Award that he received earlier this year, "for taking the brave step of diversifying his farm activity and taking his produce direct to market, and for supplying chefs with a fresh seasonal Irish ingredient in peak condition."

There's now a waiting list of chefs interested in buying Richmount Farm corn during its short 6-8 week season in September-October, and David expects all of the 2012 crop will go to restaurants – who pay 3 times the price the supermarket was paying. His USP is that he picks the corn in the afternoon and delivers it to the chef that evening. "With sweetcorn", he says, "Freshness is everything".

Fresh sweetcorn is probably best enjoyed when cooked very simply – try it just boiled on the cob and served with a knob of country butter – but it is a versatile ingredients in many dishes, including the popular soup.

Sweetcorn Soup

This simple recipe comes from the Scottish chef, Nick Nairn.

Ingredients

2 tbsp olive oil
50g/1¾oz unsalted butter
1 garlic clove, finely chopped
1 onion, finely sliced
150g/5½oz potato, cut into small cubes
200g/7oz sweetcorn
600ml/20fl oz hot vegetable stock
50ml/2fl oz double cream
salt and freshly ground black pepper
1 tsp fresh chives, finely chopped

Heat the olive oil with the butter in a frying pan over a medium heat. Once the butter has melted add the garlic, onion and potato and sauté for five minutes, until softened.

Add the sweetcorn and continue to cook for two more minutes.

Add the stock, bring to the boil, then reduce the heat to simmer for five minutes, until the potato has cooked through.

Stir in the cream and season, to taste, with salt and freshly ground black pepper, then pour into a food processor and blend until smooth.

To serve, pour into a warm bowl and garnish a sprinkle of chives.