The Seafood Interview supported by BIM - Kealy's Seafood Bar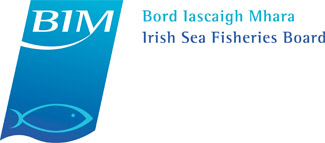 This month Marilyn Bright talks to Tricia Kealy, owner-chef of Kealy's Seafood Bar, in Greencastle, Co Donegal, who is marking a quarter of a century in business this year
The sun was glinting off the harbour and trawlers unloading dripping boxes of fishy goodness as the Kealy family marked 25 years in business in May this year. Kealy's Seafood Bar has been an institution in this most northerly peninsula of Donegal, growing from a traditional family pub to an award winning restaurant attracting customers from both sides of the border and beyond.
Tricia Kealy and her late husband James had both trained as chefs in the Killybegs catering college and gone on to work in the Doyle Group hotels in Dublin when they decided to return to Donegal and re-open the old family pub that had been closed for several years.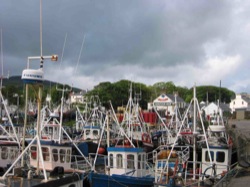 Tricia remembers that they started serving food at five tables set up in the bar, "And, with fish being landed just paces from our front door, it made sense to feature seafood. It's a huge advantage when you can look out of the window and see the fishing boats arriving back with your fresh ingredients."
News of the simple delicious food spread by word of mouth, attracting locals and summer visitors alike. Although business was seasonal, competition for the five tables could be fierce at weekends Tricia recalls, "Like a rugby scrum on Saturday nights, and in the summer we'd have to turn customers away". After four years, adjacent restaurant space was added to provide an extra 50 seats.
Kealy's legendary seafood chowder is far and away the most popular order, made with a mixture of white fish and salmon in vegetable enriched stock with a subtle flavour boost of pink peppercorns and a dash of Angostura bitters.
It sells winter and summer, on its own as a hearty lunch with homemade wheaten scones or a dinner time starter. Mussels were eliminated from the chowder a few years ago to cater for customers with shellfish allergies. "We're seeing more people with allergies now," Tricia observes. "In the past, you might have one coeliac a month, now we'd have someone with some sort of allergy nearly every night."
On the plus side, today's diners are more adventurous and willing to try something new. John Dory is now the most popular fish on Kealy's menu, but Tricia recalls that in James's day as a kid, it was used as bait.
Travel has given people a taste for new flavours too - salmon might come as a Japanese crumbed fishcake with ginger infused mayonnaise, simply grilled with lime and dill butter or given a Mediterranean spin with smoked pancetta and crushed cannellini beans.
Eating habits have changed too, with informal bar food and tapas largely replacing the traditional four or five course dinner and demand for all-day food blurring meal times. "With the recession, people want value for money, so we've had to be more inventive and think of ways to get customers through the door. We have themed nights and curry nights which work especially well in the winter when it's mostly locals."
The biggest boost to business has been the reinstatement of the Magilligan car ferry which brings customers from the North across Lough Foyle and lands them a few minutes walk from the restaurant door.
Running seasonally from St. Patrick's weekend to the end of September, it marks the beginning of the summer season and means that, at holiday time, 80 per cent of Kealy's customers are from the North. "Before the ferry, Greencastle was a cul-de sac with no passing trade," Tricia says. " Now the Inishowen peninsula has opened up to visitors from all the North Antrim coast, and the past two summers have been our best ever."
During the winter, Kealy's opens for weekends and holidays, with Tricia and one other in the kitchen where everything is produced in-house, from from ice creams and sorbets to relishes, toasted foccacias and their signature wheaten scones. In summer the brigade expands to four or five with sons Owen and Oisin returning from university studies and travel as far flung as Mexico. "They've become great little chefs," Tricia boasts, "and bring new ideas like the seafood tacos that have gone down very well."
Traditional classics never go out of favour, like the treat of freshly landed whole Dover sole on the bone, served with brown butter, parsley and capers. Grilled mackerel stars in the summer, along with mussels marinière and bountiful seafood platters made up from the day's catch.
"When the business was smaller, I used to walk across when the fish came in and choose the fish myself. Now I'm too busy but our suppliers in the Foyle Fishermens Co-op know what we want and look after us very well. Lobsters come from Malin Head a few miles away and we get big juicy oysters from Foyle Mor just 15 minutes away - most of theirs are exported to Japan."
The first bank holiday of the year has seen business booming and Tricia feels it's going to be a good summer. "Even through thinner times, you have to be positive and not talk yourself down. We have good loyal customers who keep coining back and it's the locals who keep us going when the summer visitors have gone. We still have the original five tables beside the bar and that's where a lot of our regulars like to be. After 25 years, they're all friends."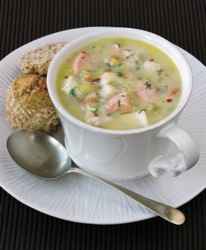 Kealy's Greencastle Chowder
1.2 litres/2 pints fish stock
100g/4oz skinless salmon fillet, cubed
100g/4oz skinless haddock fillet, cubed
50g/2oz butter 1 onion, chopped
2 carrots, chopped
1 leek, chopped
3 celery sticks, chopped
1 tsp chopped fresh dill
1 tsp crushed pink peppercorns
50g/2oz plain flour salt and freshly ground black pepper
Angostura bitters
a little milk (optional)
pouring cream and chopped fresh parsley, to garnish
To Serve
freshly baked baby brown scones
SERVES 4-6
Bring the fish stock to a gentle simmer in a large pan and add the salmon and haddock. Cook for a couple of minutes until tender, then transfer to a plate with a slotted spoon. Set aside until needed.
Melt the butter in a separate large pan over a medium heat. Sweat the onion, carrots, leek and celery for about 10 minutes or until they are softened but not coloured. Add the dill and pink peppercorns and cook for a further 5 minutes.
Stir the flour into the vegetable mixture and cook for 5 minutes, stirring constantly. Gradually pour in the fish stock, stirring until smooth after each addition: add a dash of Angostura bitters, then bring to the boil and simmer for 15 minutes until all of the vegetables are completely tender and the liquid is slightly reduced. Season to taste.
Just before serving, a little milk can be added to thin out to desired consistency. Add the cooked salmon and haddock to the chowder and allow to warm through. Ladle into warmed bowls and garnish with a little cream and some parsley. Arrange on plates with some brown baby scones to serve.