The Seafood Interview supported by BIM - O'Grady's on the Pier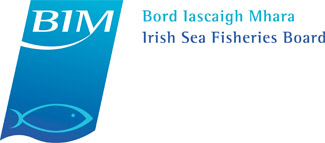 This month Marilyn Bright talks to Michael O'Grady, proprietor of O'Grady's on the Pier, in Barna Co Galway and Kirwan's Lane Restaurant & The Seafood Bar in Galway City
Nothing commends a seafood restaurant more than the sight of the proprietor carrying crates of dripping fresh fish from the harbour to his kitchen door. It's a regular occurrence for the sun-seeking crowds thronging the Barna seafront this summer, and restaurateurs don't get more hands-on than Michael O'Grady at the aptly named O'Grady's on the Pier.
Michael can be a difficult man to track down as he's likely to be on a boat scouting the shoals of mackerel that have the happy fate of ending up on diners' plates within hours of being landed. Galway Bay and the Connemara Coast are Michael's natural habitat and there's not much he doesn't know about the spanking fresh seafood that O'Grady's is famed for.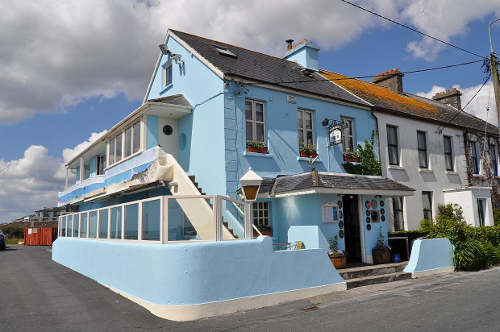 Although the Barna restaurant was established in the old harbourside pub 13 years ago, Michael grew up in the O'Grady family restaurant in Clifden where he was involved in the business "from the time I was in short pants. Our place was one of the first in the west to specialise in seafood and I grew up knowing nothing else."
Galway Catering College and hotel management were to follow, but Michael claims his real training was in the home business. After travelling a bit, he returned and ran the Clifden restaurant for a few years before establishing O'Grady's on the Pier in 2000. Ideally situated on the harbour, there are stunning views of the beach and mountains beyond and summer diners at outdoor tables can hear the lapping of waves around the boats that have landed much of the day's menu.
Unusually - especially for a seafood restaurant - O'Grady's is open for lunch and dinner seven days a week, closing only for five days over Christmas. Although there are meat and vegetarian options, the eight to ten different fish that appear on the daily menu are the draw that attracts visitors and locals alike. In addition to health and fitness trends, people are just more aware of seafood now," Michael observes. "Fish is more available generally and you see more fish shops and good fish counters."
He is also pleased that there is good uptake on the more unusual, like the razor clams that appear occasionally, steamed open with shallots and a splash of wine and served with a garlic and lemon butter. Gurnard is one of the best," Michael says, but warns that it must be pin-boned.
There is fresh squid linguini with samphire in garlic and oyster cream and a bolognese made with squid instead of meat and served with fennel.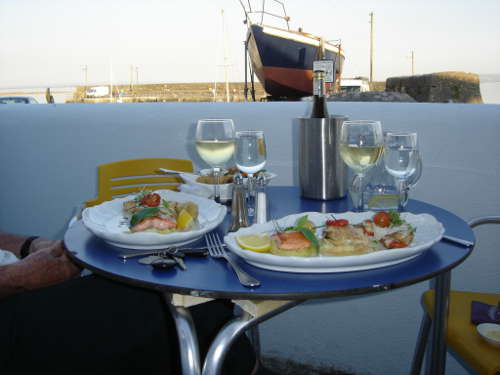 Megrim appear on the menu and, as they're difficult fish to fillet, most are sold on the bone, as are the lemon sole. "Many of our customers order their fish cooked on the bone, which is fine because we get in about 80 per cent of our fish on the bone to fillet and portion in-house. "We use the bones and trimmings for the tremendous amount of stock we get through every day."
Much of that stock is required for the top-selling creamy seafood chowder still made to the O'Grady senior's original recipe. Stock also goes into elegant shellfish bisque either served up on its own or as an element of dishes like the ravioli of Dublin Bay prawns served with smoky bacon mousse, roast red pepper and wilted spinach napped with prawn bisque.
Michael has seen customers' tastes change from old restaurant standbys like turbot, brill and black sole, all seen much less these days. Cost, of course is an important element and he quotes recent prices like €25 per kg for John Dory and €31 per kg for wild salmon, of which there is very little these days. O'Grady's use the Clare Island organic farmed salmon which they find to be of excellent quality,
"We have superb shellfish practically on our doorstep," Michael points out. "Lobsters come from about 100 yards away, prawns are from Rossaveal and we've been getting scallops from Carna - from the same supplier for 30 years. Killary mussels are popular, steamed with Guinness cream and a hint of garlic or served up escargot style with garlic butter."
Plaice is "huge" now with customers Michael says, along with popular choices of fresh mackerel, hake, ray and pollock. "We get in black pollock and sand pollock, but I think the sand pollock is preferable. Spanking fresh, it's the best for great fish and chips. With all that indigenous fish available, I can't understand the current popularity of sea bass, which is nearly all farmed abroad and imported."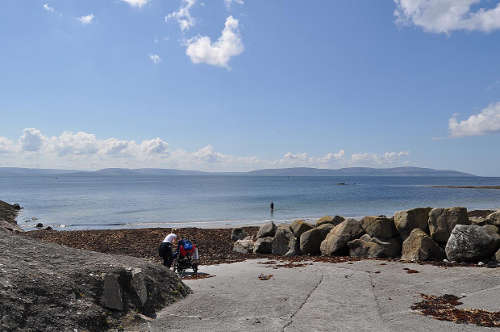 Galway Bay may be famed for the native oysters, but these are scarce now, and expensive. Pacific, or gigas oysters are the order of the day at O'Grady's, as with most other places. Michael notes that while oysters are generally thought of as autumn-winter eating, seasonal demand from their customers kicks off in March and continues through the summer, with most people preferring them "au naturel" with a bit of red wine vinegar and shallot.
There are round clams too, and winkles found in abundance all around Galway Bay. Tuna is an occasional summer visitor to the west coast and Michael has found this appeals mostly to foreign visitors. When it comes to Irish tastes it's hard to beat the perennial appeal of a fat, juicy Dublin Bay prawn cocktail with lashings of O'Grady's brandy scented Marie Rose sauce.