This Farming Life - A Winter Break for Castlefarm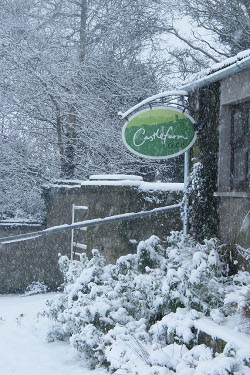 Today we dried off our spring herd of 81 cows. This will give them a 2 month break before they begin to calve. So no milking on Christmas Day at Castlefarm, yippee.
Our hens are still laying well. It's important that they get enough daylight (vitamin D) to ensure they continue to produce eggs over the winter months, especially as my customers are doing a lot of festive baking!
Unfortunately our ducks still have not started laying yet, and its now time to sort the ducks from the drakes. The drakes being for the roasting dish over Christmas...
The farm shop has taken a back seat this year, since I am spending more time farming. But we are still producing beef, cheese, vegetables, apple juice and honey.
This month I am open with a little more regularity. I am supplying quite a few turkeys and Irish cheeseboards for Christmas dinner. There are also Christmas hamper orders coming in. So although the farm is quiet for once, the shop is keeping me busy.
Happy Christmas!
This December our farm shop is open
11am-2pm Friday 13th December
11pm-4pm Friday 20th December
11pm-4pm Saturday 21st December – join us egg collecting 10.45am!
12pm-4pm Monday 23rd December
10am-12pm Tuesday 24th (Christmas Eve) December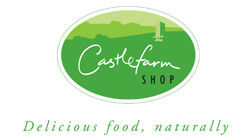 To receive our newsletter and news of new producs by email please contact Castlefarm Shop, Narraghmore, Athy, Co Kildare, Email jenny@castlefarmshop.ie, log onto www.castlefarmshop.ie or telephone 087 678 5269