This Farming Life - July at Castlefarm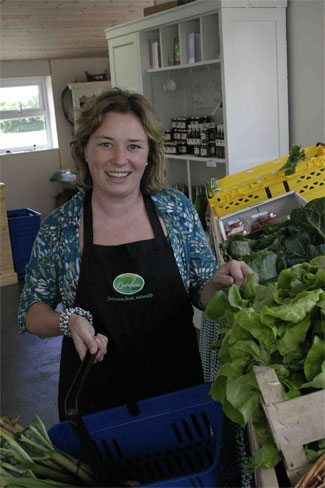 Jenny Young
So far the summer has been good to us dairy farmers at Castlefarm. The warm weather has meant lot of grass growth and we have managed to harvest our second cut of silage.
Pulling ragwort, which is beginning to flower, is now on the urgent list. We need to pull it before it goes to seed, to stop it spreading next year. As organic farmers we do not spray weed killers, so thistles, docks, and nettles need to be cut too. We do this by hand, with a strimmer or with a topper using a tractor.
Last week I collected 200 day old chicks to rear for egg production. So I have had a sleepless week, making sure they are constantly warm and fed. They will remain under an infra-red heat lamp until they grow feathers. Our duckling have at last become laying ducks and demand for organic duck eggs remains constant.
In the Castlefarm garden I have an abundance of courgettes, green onions, artichokes, cucumbers and salad. Our gooseberries and raspberries are also ripening. Seasonal eating is at its best! At the end of June I brought an Angus heifer to the butchers, so at the end of July we will have Castlefarm beef for sale in the farm shop.
With all this good weather and summer blossoms our bees are strong and fingers crossed it will be a good year for honey production.
Peter and I are really enjoying selling our farm produce at the seasonal Macreddin Market at Brooklodge which seems to be going from strength to strength. We are also eating well with lots of produce bartered with the other stallholders.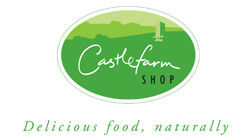 Castlefarm Shop opens every week, but days vary, so to keep up to date with opening days and seasonal produce please contact Castlefarm Shop, Narraghmore, Athy, Co Kildare, Email jenny@castlefarmshop.ie, log onto www.castlefarmshop.ie or telephone 087 678 5269