Top Tips for Beer & Food Matching - Beer & Curry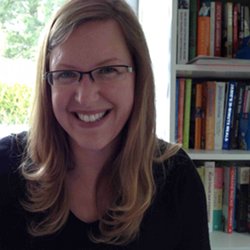 In the fourth of a series which shows how to get the best from some specific food and beer pairings, our expert columnist and food blogger KRISTIN JENSEN gives her tips on matching Beer and Curry - a classic, unbeatable partnership…
It's Friday night, and the takeaway is beckoning. What could be a better way to end the week than a curry and a craft beer?
Curry and beer is a classic, unbeatable match. The carbonation and hop bitterness in beer work wonders when put up against a spicy curry. The bubbles provide a much-needed lift, cleansing your palate and letting you taste each bite fresh by scrubbing the spices away, while the hop bitterness cuts through the spiciness in a curry, both in terms of flavour and heat.
If you love fiery hot curries, keep an eye on the alcohol level of whatever beer you match with it – the higher the ABV, the hotter it makes the heat!
IPAs and lagers tend to be the most popular pairings with a curry, but blonde ales, pilsners and wheat beers can sing too. Try these:
• A hoppy IPA with a highly spiced curry, like Ma Aruna's curry
• Blonde ale or lager with a chicken tikka masala
• Wheat beer with a creamy korma
• Pilsner or golden ale with a rogan josh
Why not skip the takeaway and make your own curry? It's easier than you think. This recipe comes from Sarajit Chanda, chef-owner at The Fuchsia House Restaurant in Ardee, Co. Louth, whose mother passed it down to him.
Or to make life even easier, pop one of the chilled Aruna sauces (named after Sarajit's mother) into your shopping trolley for authentic, restaurant-quality food at home – the sauces have recently launched nationwide at Tesco stores.
Either way, matching a curry with the right craft beer makes the best of both worlds.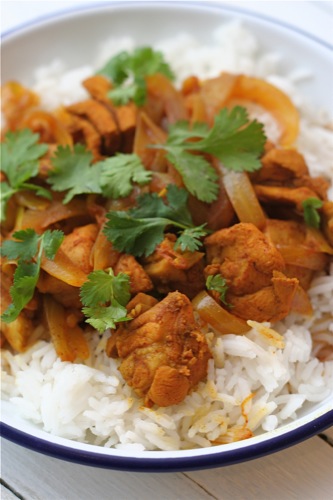 Ma Aruna's Chicken Curry
Recipe courtesy of Sarajit Chanda at The Fuchsia House Restaurant, Ardee, Co. Louth
Serves 4
A hoppy, zesty IPA is a great match with this curry. Try O'Hara's Irish Pale Ale, Galway Hooker or Porterhouse Hophead.
100ml vegetable oil
2 onions, diced
4 cloves garlic, minced
3cm piece of fresh ginger, peeled and finely chopped
6 cardamom pods, seeds crushed
6 bay leaves
5 cloves
1 cinnamon stick
1 tbsp turmeric
1 tbsp ground cumin
1 tbsp chilli powder
1 tsp ground coriander
1 whole chicken, cut into 8 pieces, or 6 breasts, diced
1 tsp salt
cooked basmati rice, to serve
fresh coriander, to garnish
Heat the vegetable oil in a heavy-bottomed saucepan. When the oil is hot, reduce the heat to medium. Add the onions and cook for 10 minutes, until soft. Add the garlic and ginger and cook for 1 minute more.
Add the cardamom, bay leaves, cloves and cinnamon and cook for 3 minutes. Add the turmeric, cumin, chilli powder and ground coriander and cook for 1 minute more. Pour in 100ml water, then stir for 5 minutes.
Nestle the chicken into the pan, add the salt and cover the chicken in the sauce. Cook for 20 minutes. Pour in 600ml water and simmer for 20 minutes more, until the sauce has reduced. Discard the whole bay leaves, cloves and cinnamon stick.
Serve the curry with basmati rice and garnish with fresh coriander.
Kristin Jensen is a freelance editor specialising in cookery and food books and has worked with many of Ireland's top food writers and chefs. She writes the Edible Ireland blog and is a co-founder of the Irish Food Bloggers Association