Watercress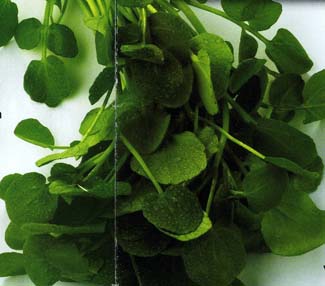 Watercress (Nasturtium officinale) is a fast-growing semi-aquatic perennial plant and one of the oldest known leaf vegetables consumed by human beings. Watercress belongs to the cabbage (brassica) family, and is related to garden (land) cress and mustard — which, like the nasturtium flowers that grow so freely in our gardens all summer, are know for their peppery flavour.

Watercress is growing strongly in streams all over Ireland at this time of year and, providing it is clear running water with no effluent running into it from grazing animals (which introduces serious risks, including liver fluke parasite), it is safe to pick. Best picked in spring and autumn, the darker leaves have best flavour. Wash well, trim, and shake dry before use.

Although hailed as one of the most potent of today's 'superfoods', there is nothing new about watercress.

As Darina Allen points out in her invaluable book, Forgotten Skills of Cooking (Kyle Cathie), watercress "…formed part of the diet of hermits and holy men, who valued its special properties, which we now know include significant amounts of iron, calcium, folic acid, vitamins A and C.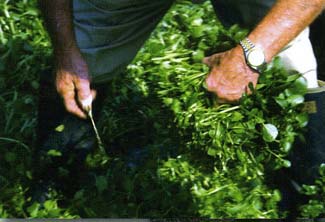 Watercress is brilliant for detox – the mustard oils boost and regulate the liver's enzymes. Its beta carotene and vitamin A are good for healthy skin and eyes, and watercress is naturally low in calories and fat. Gram for gram, watercress has more iron than spinach, more vitamin C than oranges and more calcium than full cream milk…"

Legend has it that it was watercress that enabled St Brendan to live the ripe old age of 180! And Hippocrates, the father of medicine, chose the location of his first hospital so he could use only the freshest watercress to treat his patients.

And it looks as if Hippocrates was on to something big: evidence is growing to support claims that this peppery little salad leaf is an important player in the field of cancer prevention. Research carried out by Professor Rowland from the University of Ulster, Coleraine, and published in the American Journal of Clinical Nutrition (February 2007), suggests that eating watercress daily can significantly reduce DNA damage to blood cells, which is considered to be an important trigger in the development of cancer – and that a daily portion of watercress also increased the ability of those cells to resist further DNA damage caused by free radicals.

An earlier study in America, by a Professor Stephen Hecht, even showed that eating watercress neutralised a cancer-causing chemical found in the blood of smokers. For more information on health benefits and everything to do with this remarkable plant, visit the dedicated website, www.watercress.co.uk

If all the health benefits aren't enough, perhaps fashion appeal will do the trick – chefs are going mad for it these days, and 'the new rocket' is adding a fresh piquancy to all sorts of dishes.

Shepherds Pie with Watercress Champ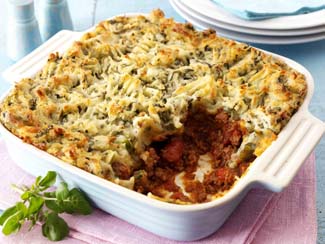 Comfort food at its best, this recipe is from chef Antony Worrall Thompson, who is "… a huge fan of watercress; its distinctive mustardy flavour suits a variety of different dishes, from meat, fish and stir fries to soups and salads." This pie should be made with lamb, he says, hence the reference to shepherds, but traditionally it was normally made with the leftovers of the Sunday joint whatever that happened to be. "I often serve a variation on the classic using cauliflower cheese instead of mashed potato which is lower in carbohydrate. However, there's really no comparison for the real thing - just serve a big dollop and enjoy!"

Click for recipe