Best places to Stay - Castles
Found 10 matches, showing 1 - 10 below.
Situated just outside Ballina amidst 1,000 acres of woodland and forestry, on the banks of the River Moy, Paul Doran's castle was the ancestral home of the Earl of Arran and, with a 16th century armoury, big open fires and massive chandeliers amo ...
more...
Ireland's grandest castle hotel, with a history going back to the early 13th century, Ashford Castle is set in 350 acres of beautiful parkland. Grandeur, formality and tranquillity are the essential characteristics, first seen in immaculately ma ...
more...
Castle / Historic House / Hotel / Producers Shop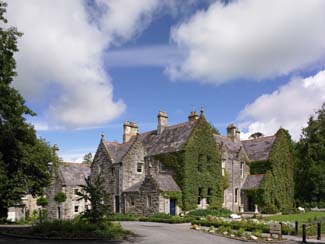 In recent times Castle Leslie ceased operations as an hotel and, following extensive refurbishment, re-opened as a private venue for weddings, conferences etc - however it has now turned the full circle and reopened as a hotel again (see below). Guest ...
more...
Castle / Hotel / Restaurant
This beautiful hotel dates back to the 16th century, and is situated on its own 310 acre wooded island (complete with 18-hole golf course), reached by a private ferry. The hotel combines the elegance of earlier times with modern comfort, service and c ...
more...
Belle Isle is owned by the Duke of Abercorn, and magically situated on one of eleven islands on Upper Lough Erne that are owned by the Estate; the original castle dates back to 1680 and has mid-19th century additions, including a courtyard and coach ho ...
more...
Set amongst 300 acres of rolling countryside, historic Lough Rynn Castle has seen major investment and a great deal of TLC to restore it to its former glory for its current use as an hotel. Aside from structural restoration, original furnishings were ...
more...
In common ownership with Cabra Castle in Co Cavan (see entry), this is a very likeable hotel of character with 15th century origins. Set in 35 acres of parkland and gardens on the edge of Tralee town, it is spacious, stylish in the traditional style, ...
more...
The ancestral home of the O'Briens, barons of Inchiquin and direct descendants of Brian Boru, High King of Ireland, this is one of the few Irish estates tracing its history back to Gaelic royal families, and it is now one of Ireland's grandest hotels, ...
more...
Steeped in history through three very different historical periods, Barberstown Castle has been occupied continuously for over 400 years. It now includes the original keep in the middle section of the building, a more domestic Elizabethan house (16th ...
more...
'Closed Until Further Notice' Set in several acres of landscaped gardens encompassing a circular walk overlooking the River Finisk, the Nugent family's unusual and wonderfully hospitable house is a substantial 18th century farmhouse built around ...
more...
Best places to Stay for...