Beer of the Month - Brú Rua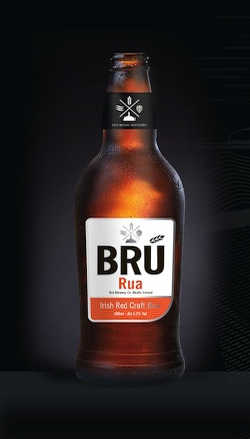 Continuing her series all about craft brews, our expert columnist and food blogger KRISTIN JENSEN says "This pleasant, fruity, easy-drinking red matches well with food but, at 4.2% ABV, it would also hold its own as a session beer: a good all round red."
ABOUT THE BREWERY
Located on the banks of the River Boyne in the historic town of Trim, Co. Meath, it's not surprising that Brú Brewery is inspired by Irish heritage and mythology. Founders Dáire Harlin and Paddy Hurley also take a lot of pride in supporting the local economy and in the fact that they source their malts in Ireland.
This is an Irish craft beer that's Irish through and through, even down to the names of the beers – Rua, their red ale, Rí, an IPA, and Dubh, their stout.
They plan on offering tours in the near future and have a tasting room for that purpose, so contact them if you'd like to have a look around.
ABOUT THE BEER
Beer style: Irish red ale
ABV: 4.2%
Colour: Copper
Serve in: Pint glass or tulip glass
Matches well with: Bacon and cabbage, BBQ, burgers, chicken, lamb, pork, pizza
In the glass, it pours a coppery amber. There's little carbonation, so there's no head to speak of and what little head there is quickly disappears. Aromas and flavours of biscuits, berries and golden syrup give way to a moderate measure of tangy hop bitterness.
All in all, it's a pleasant, fruity, easy-drinking red, and at 4.2% ABV, it would hold its own as a session beer.
Red ales match well with bacon and cabbage, BBQ, burgers, chicken, lamb, pork and pizza, and this one would be no exception. A good all-round red.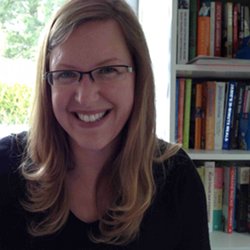 Kristin Jensen is a freelance editor specialising in cookery and food books and has worked with many of Ireland's top food writers and chefs. She writes the Edible Ireland blog and is a co-founder of the Irish Food Bloggers Association