Beer of the Month - Twisted Hop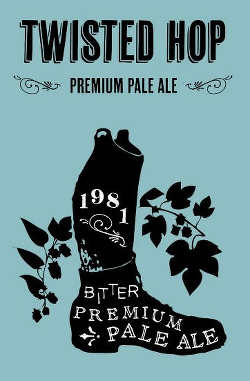 Beginning a new series that's all about craft brews, our expert columnist and food blogger KRISTIN JENSEN introduces her first Beer of the Month: Twisted Hop from Hilden Brewing Company
ABOUT THE BREWERY
Hilden Brewery is Ireland's oldest craft brewery, run by the Scullion family in the former stables of historic Hilden House outside the city of Lisburn, Co. Antrim, in Northern Ireland.
The brewery is now managed by Seamus and Ann's son, Owen, who is a qualified and full-time brewer. The brewery produces 11 draught beers, including a porter, a blonde, a premium red and two amber ales. In addition to these, the brewery also produces five bottled beers and is planning to expand to produce the full range.
If you'd like to see how the beers are made, you can ring Owen at +44 (0)28 9266 0800 to arrange a tour. Afterwards, you can sample the craft beers, both in and with food, at the adjacent Tap Room Restaurant.
The Hilden Beer & Music Festival has been going strong since 1984 and has become even more popular in recent years due to the increased interest in craft beer. With over 30 beers available from a wide range of breweries, local produce and tradition are at the heart of the festival.
Off-sales are available from the brew house during the normal working hours of the week and can be arranged to be picked up outside of these hours and on a Saturday from the Tap Room Restaurant.
You can also try the beers at Molly's Yard and The John Hewitt in Belfast and other selected pubs as well as at the increasingly popular beer festivals throughout the country, which Hilden Brewery pioneered.
ABOUT THE BEER
Beer style: Pale ale
ABV: 4.7%
Colour: Deep gold
Serve in: Goblet or pint glass
Matches well with: Burgers, roast chicken, roast beef, cold meats, salty cheeses
Twisted Hop is, as the name suggests, all about the hops, brewed with Galaxy hops from Australia and balanced with Brewer's Gold hops from Germany. And yet it's not too aggressive, like some other hop-forward beers can be, which makes it a very drinkable beer.
Pouring a deep gold colour, it has the characteristic bitterness you'd expect from this style, with a lingering piney hop flavour, a medium body and a dry, bitter, crisp finish with a resiny, citrusy, slightly floral aroma.
Try pairing Twisted Hop with burgers, roast chicken or roast beef, but avoid serving it with creamy, spicy food or food that is either sweet or vinegary.
It would be especially good served alongside a ploughman's lunch of thick granary bread, cold slices of ham and a strong Irish cheese like mature Coolea.
Overall winner of the inaugural Dublin Craft Beer Cup in 2013, beating off competition from over 100 breweries worldwide, Twisted Hop is a self-styled 'new Irish classic' and is a perfect introduction to craft pale ales.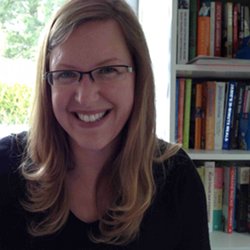 Kristin Jensen is a freelance editor specialising in cookery and food books and has worked with many of Ireland's top food writers and chefs. She writes the Edible Ireland blog and is a co-founder of the Irish Food Bloggers Association