Book Reviews
Something different by way of book reviews this month, as an unusual and interesting collection of books has come our way.

Firstly, there is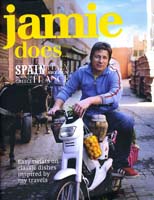 Jamie Does... (Penguin hardback, 360pp, £26) which is, of course, the book accompanying Jamie Oliver's latest TV series – and is a sign of the times, as it's based on six places that can be visited quickly and cheaply from the UK (volcanic ash allowing).

This fits in perfectly with our nervy, cash-conscious mood – and encourages, subliminally at least, the idea that there are lots of interesting things you can do without taking the risk of being away from your job for too long, so there's a better chance it will still be there when you get back.

Jamie Oliver's sincerity is palpable and he has done a fantastic amount to change attitudes to food in apparently inaccessible places, such as the Department of Education - plus his casual, gutsy style of cooking not only has wide appeal but belies genuine skill.

It would be hard not to like him and, if he says he should take more of these trips because 'all those new flavours, sights, sounds and smells were like a breath of fresh air to me and I came home excited and full of new recipes'' he's probably right - these are the sort of short breaks that can give any of us a real lift without costing too much, it's just a pity flying is so much hassle.

Then - back at home (hopefully), after enjoying the food of Marakech, Athens, Andalucia, Stockholm, Venice or France's Midi Pyrenees - you can cook Jamie's 'fun, optimistic, escapist food' based on each country's star dishes.

I've been thinking lately that many of the most popular cookery writers are producing too many books (which can have an effect on the quality), but this one does have a place, and should cheer people up.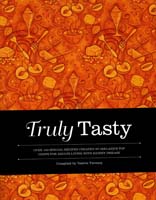 Truly Tasty (Atrium, hardback 332pp, €19.95/£17.95), is a beautiful and truly unique cookery book, in which well known Irish chefs have created recipes specifically for adults living with kidney disease – and all royalties go to the Irish Kidney Association.

Books for special diets can be dry and depressing affairs but this one - compiled by kidney transplant recipient, Valerie Twomey, as part of her ongoing campaign to promote organ donor awareness - is an extremely professional and handsomely produced book, edited by well known Irish Food Writers' Guild member Lizzie Gore-Grimes and with beautiful food photography by Hugh McElveen, backed up by a dedicated team, including Cork journalist Brian Moore, who interviewed every single chef for the book.

Every adult living with kidney disease should treat themselves to a copy of Truly Tasty – and it would make a wonderful gift for a friend or relative living with the challenge of cooking with the limitations of the renal diet sheet.

Who wouldn't be glad of a bit of inspiration and guidance from the likes of Ross Lewis (Chapter One), Catherine Fulvio (Ballyknocken House & Cookery School), Derry Clarke (l'Ecrivain), Domini Kemp (Itsa4), Neven Maguire (MacNean House & Restaurant) and Rachel Allen, to mention only a few of the famous chefs who have each contributed recipes for a three-course meal.

A four-page section of advice from the Irish Nutrition and Dietetic Institute outlines the aim of the renal diet, and how it works to prevent a build-up of waste products in the blood - also the importance of working within your particular diet sheet, as each person with Chronic Kidney Disease is unique; on the face of it the recipes look like normal recipes, but it must be remembered that the book was developed specifically for adults with kidney disease - and that they are advised to discuss the recipes with their dietitian before using them.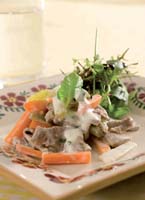 Warm Lamb Salad with Yoghurt and Fresh Mint Dressing

This recipe was contributed by Euro-Toques consultant chef Eugene McSweeney (www.dialachef.ie), former proprietor-chef of the renowned (and much missed) Lacken House in Kilkenny.

Click for recipe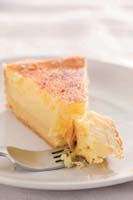 Lemon Tart

The chef behind the familiar stylishly simple food at Avoca Handweavers, Leylie Hayes, contributed this gorgeous lemon tart - proof that being on a restrictive diet needn't always mean no treats.

Click for recipe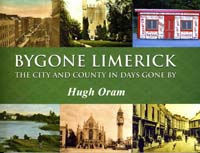 By contrast, two fascinating books with indirect food associations came my way recently. Just as all politics is local, so is all history – and there has never been more interest in local history than there is today.

Bygone Limerick by Hugh Oram (Mercier Press paperback,126pp, €14.99) will be of interest to anyone who has the slightest connection with Limerick City or County – or even people with no connection whatsoever, who simply enjoying marvelling at the way things used to be, and finding connections and unexpected titbits of information.

All sorts of companies, names and products that we take for granted have their roots in Limerick – of food interest, for example, we learn that Shannon Meats started production in Rathkeale in 1953 and was the cause of much jubilation in those austere days; Limerick city's Potato Market, which opened in 1843, had fallen out of use until the Limerick Civic Trust decided to restore it in the mid-eighties; the then Taoiseach Charles Haughey re-opened it officially in 1987 and the first Saturday market was held there that October.

There is something for everyone here, including subjects of national interest - such as the history of the transatlantic flying boats at Foynes, and all the glamour attached (and still a fascinating place to visit by the way) and, of course as Hugh pointed out, that's where chef Joe Sheridan invented the Irish Coffee one winters night in 1943.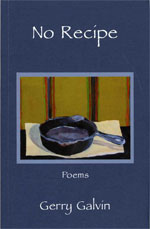 Whatever your interests there's bound to be something to catch your eye in a good local history – and, as it happens Gerry Galvin, the author of No Recipe (paperback, 64pp Doire Press, www.doirepress.com, €12) comes from County Limerick and will no doubt especially enjoy browsing the Kilmallock pages...

Gerry is, of course, one of Ireland's best-known and most-respected senior chefs, a founding commissioner of Euro-Toques Ireland, fondly remembered for his days at The Vintage in Kinsale in its 'culinary capital' heyday, and then later at the lovely Drimcong House at Moycullen, Co Galway, both of which he ran together with his wife, Marie.

A cultured chef, with literary and artistic gifts as well as prodigious skill in the kitchen, Gerry's approach to food has always seemed intellectual, questioning of the whys and wherefores; his distinctive style produced many original dishes, some of which found their way into his beautifully written cookbooks, The Drimcong Food Affair (McDonald Publishing, 1992) and Everyday Gourmet (O'Brien Press, 1997).

All of which brings us to No Recipe, a book of poems that is light enough to sit quietly in an inside pocket or handbag, ready for those moments – on the bus or train home from work, perhaps, or sitting on a rock beside the sea – when thoughtful companionship is most welcome.

The title (which is also the title of one of the poems) is telling, also the cover painting of an empty pan on a piece of paper – no, not a cookbook, yet when food has been one of his lifelong loves how could it be entirely absent from this new departure?

We travel with a keenly observant man, and one of many moods; we glimpse his loves - of family, of nature and of the changing seasons, for example – share reflections on experiences in a year spent travelling in a camper van, feel his personal longings and losses, and the relentless passage of time. And there is humour and playfulness too, as in this poem – a good companion indeed.


Special Offer (For Jennie)

When you were two and three and four,
we commandeered a trolley by the door;
you, my special offer, I propelled
between the lines of cereals, spices, jams,
two-for-one the relish and the ham.

Along the aisles of cans and creams
we cut a dash, careered past cabbages
and plums; we slowed—a bit—
before the frosty stares of those
who thought the place belonged to them.

That stuffy manager stopped us in our tracks.
"This is not a playground, sir!'
You stunned him with your outrage,
oh yes you did, you snapped,
'Bad man, must not be nasty to my dad!'

How we made our trolley dance
to the playfulness of this romance,
stocking up for one day hence
on the way to independence.