In Season - Parsnips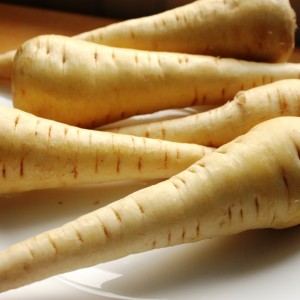 Closely related to the carrot, this creamy coloured root (Pastinaca sativa) has been used as a vegetable since antiquity and was cultivated by the Romans. Like carrots, parsnips are valued for their natural sweetness and they are a good source of antioxidants and dietary fibre, and also high in vitamins and minerals, notably potassium.
Mainly used as a winter vegetable because the flavour improves after frost, parsnips are edible raw but are usually cooked - and famously improved by adding butter. Simply steamed or boiled parsnips are transformed by the addition of a knob of butter and they are delicious baked in buttered greaseproof paper or foil.
This versatile vegetable works well in many savoury bakes and casserole dishes and even as an ingredient in baking (see below). While somewhat out of favour in recent years, parsnips are enjoying a comeback in the rustic dishes that are currently popular and, like many other vegetables, being accorded due respect once again.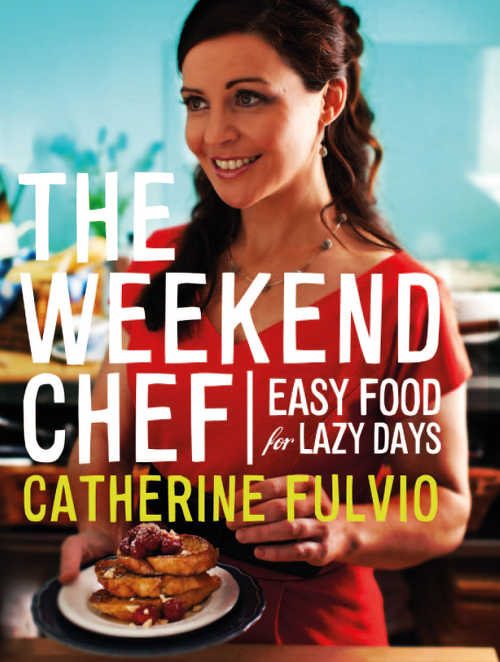 RECIPE: Parsnip and Hazelnut Tea Loaf
While carrots are a familiar ingredient in baking and desserts, it is rare to find parsnips used in this way. This unusual recipe is perfect for autumn and it is from Catherine Fulvio's new book, The Weekend Chef, Easy Food for Lazy Days (Gill & Macmillan, hardback €22.95).
With a cookery school, a farm B&B, and the needs of family, TV programmes and numerous other demands to contend with, Catherine has a pretty full on schedule to juggle - so her appealing suggestions for food that helps make weekends a time to unwind come from one who knows the importance of relaxation, and finding time for play date evenings, TV suppers and entertaining friends.
About this recipes she says "Irish carrots are especially sweet, so you could use them instead of parsnips. The banana in the recipe ensures that the loaf doesn't dry out – it will keep for almost a week if you can resist it for that long!"
Makes 1 large loaf
for the cake:
150g light brown sugar
150ml sunflower oil
3 eggs
1 ripe medium banana, mashed
175g self-raising flour, sieved
1 tsp baking powder
1 tsp mixed spice
100g grated parsnip
75g hazelnuts, roughly chopped
for the icing:
100g icing sugar, sieved
70g butter, softened
75g cream cheese
1 tbsp maple syrup
12 whole hazelnuts, toasted and roughly chopped
1 Preheat the oven to 170°C/fan 150°C/gas 3. Line a 2lb loaf tin with parchment paper.
2 Using an electric beater, mix the brown sugar, oil and eggs together until light in colour, then add the mashed banana. Fold in the flour, baking powder and mixed spice, followed by the grated parsnip and chopped hazelnuts. Pour into the prepared tin and bake for 45–50 minutes, until a skewer inserted into the centre comes out clean. Cool completely before removing from the loaf tin.
3 To make the icing, beat together the icing sugar and butter with an electric mixer until pale and fluffy. Gradually beat in the cream cheese a spoonful at a time. When the cake is cooled, spread on the icing. Drizzle over the maple syrup and sprinkle with the chopped hazelnuts.