The Seafood Interview supported by BIM - Arnaud Lepricey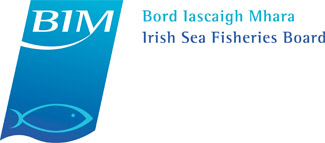 What makes the best of our young fishmongers stand out from the crowd? Marilyn Bright talks to Arnaud Lepricey at Wrights of Howth, and finds that - while he may have arrived in this Howth fish shop by a roundabout route - fishmongering is truly the expert niche for him.
Arnaud Lepricey's story that as a teenager he dreamed he was a fishmonger is nearly believable. Sceptics might think that prospects of a weekend job in the local fish market was also a canny way of financing a driving licence and car. In any case the youthful Arnaud fell into a niche that he enjoyed and became expert in, ending up ten years later as a finalist in BIM's inaugural Young Fishmonger of the Year competition in 2013.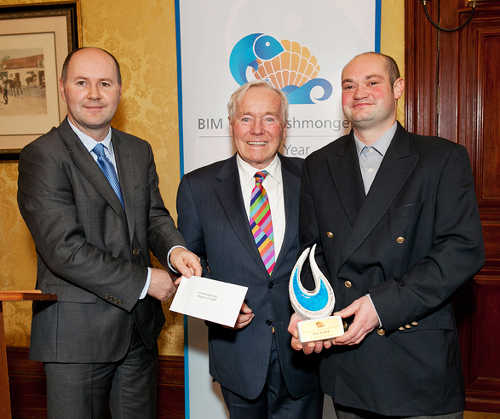 Growing up in Normandy near the infamous Omaha Beach, Arnaud was surrounded by the good food culture of the area that boasted classic cheeses like Livarot and Pont-l'Eveque, rich Isigny butter and plump corn-fed poultry that is prized in the top restaurants of Paris.
In the Market that was the hub for local food, the fish stall was central and an ideal spot for on-the-job learning about the daily catch and how to prepare it for knowledgeable customers.
At the same time, the very practical Maman Lepricey insisted that Arnaud study for an accounting degree, a process which was to take seven years, financed by weekend and summer holiday work in the market and on supermarket fish counters.
Travel followed completion of final exams and Arnaud spent time in Dublin, doing stints at various jobs including waiting tables in a bistro, where he claims to have been "the worst ever waiter"'.
His kind employers - two Swedish ladies -- suggested it might be better to turn to his fishmongering skills and directed him to Howth pier with CV in hand. Today he is cheerfully ensconced behind the impressive counter of Wrights in Howth, where he says he most enjoys meeting customers and creating colourful displays of the vast array of seafood that is sold from the pier seven days a week.
"It's a hard job, and cold," Arnaud concedes. "So you have to love what you're doing. I like dealing with customers face-to-face and it's interesting to see how tastes have widened in the past few years.
People used to ask just for cod or salmon or maybe a bit of mackerel in the summer, mostly on a Friday. Now they're looking for variety and eating fish through the week. I think that restaurants have done a lot to create demand."
Arnaud also credits our new rainbow society with broadening gastronomic horizons. Chinese cooks looked for monkfish and grey mullet, the Spanish prize hake and Mediterranean tastes run to tuna, clams and all sorts of shellfish. The pier takes on an international flavour especially at weekends, when whole families come out to shop and enjoy seafood within sight of working trawlers.
With Howth pier coming into its own as a leisure destination, Wright's fish shop, deli and restaurant will be amalgamated into a new shop and dine operation which opens this month. Director Mark Wright says diners will be able to choose fresh fish from the display and have it cooked to order in the restaurant.
In addition, the deli section will focus on artisan foods from small local producers not usually found in supermarkets. They also feature the Irish artisan foods in their airport shops where Wright's award winning smoked salmon, first produced in 1893, is still the star of the show.
Visitors to the pier are drawn by the wide variety of fish on display in Howth and are more adventurous now in trying something new. "They want advice on cooking and recipes," Arnaud says, "and I would know three or four ways to cook each fish. The Irish are very wary of bones and prefer fish filleted, whereas in France they prefer to buy whole fish and cook it on the bone, which does give more flavour."
One of Arnaud's favourite dishes is wallet-filleted turbot, just slit along the bone to make a pocket for tomato, onion and herb stuffing, then lightly grilled with olive oil. "But I love cheaper fish, too," he insists. " Fresh mackerel is great, and herrings I like almost any way, but maybe best when they're marinated with lemon juice or wine vinegar and fried. I'd serve them cold with hot potato and carrot salad."
Arnaud is clearly a fishmonger who practices what he preaches -- and takes his work home with him. Supper last night was a smoked kipper. "Sometimes simple can be best," he says.