The Seafood Interview supported by BIM - Graham Rogerson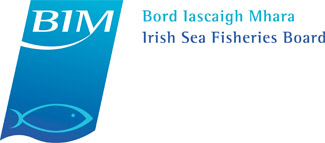 What makes the best of our young fishmongers stand out from the crowd? Marilyn Bright talks to Graham Rogerson of Georges Fish Shop, at Monkstown Farm, Dun Laoghaire, and finds that fishmongering and a strong work ethic are in his genes
With grandparents who sold fish from Dun Laoghaire pier and guided ships safely into harbour, it's not surprising that Graham Rogerson would pack in a job in banking and return to family tradition.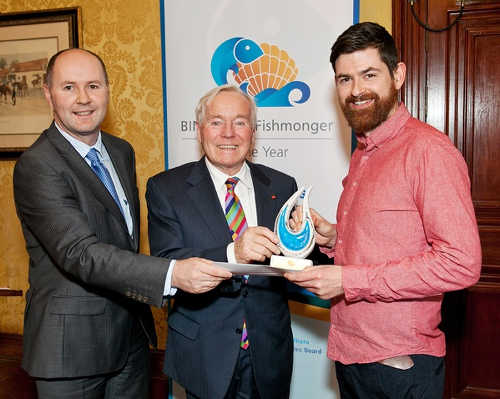 Re-opening the family fish shop four years ago in South County Dublin with his sister Lisa has been a happy transition, with Graham named as a finalist this year in Bord lascaigh Mhara's Young Fishmonger of the Year competition.
Graham's grandfather Jimmy had fished the Irish sea in a trawler from Fleetwood and ended up marrying into a Dun Laoghaire fishmongering family. With few jobs available in the 1930's, he bought an open rowing boat and became a "hobbler", competing with other small boats for jobs guiding ships into harbour. It was a Dublin profession that disappeared when pilot boats became the norm.
George, Graham's father and founder of the business, was sent to Fleetwood at an early age to learn trawlering, returned to Dun Laoghaire to sell fish from the pier, work for Irish Lights and eventually opened the family shop in Monkstown in 1980.
Along with the retail business, they began to fillet and supply fish to restaurants. After more than two decades, the Rogersons closed the shop to concentrate on the growing wholesale trade.
"My sister and I re-opened four years ago" Graham relates, "keeping the name George's Fish Shop that has been over the door since my parents opened over thirty years ago. In the beginning I worked both jobs — in the bank with computers during the night, and days in the shop, I think I got about two hours sleep a night for the first two years."
Business was slow for the first few months, Graham remembers, but built up steadily as their reputation grew. He is now assisted by one full-time and two part-time staff, with sister Lisa helping at weekends.
Since the beginning of this year, George's Fish Shop has been opening on Mondays too, as they've found that fish has well and truly shed the Fridays-only image to become an everyday experience. There are also plans to open a second shop soon in Monkstown village to cater for demand.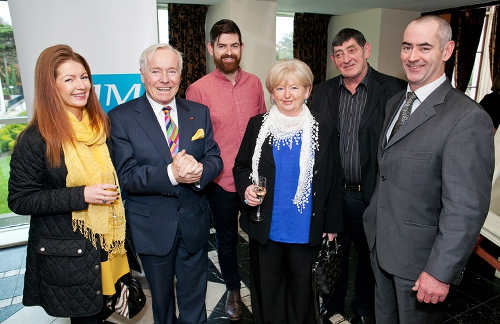 "People are buying and cooking more fish now - they're health conscious and also having good experiences eating seafood in restaurants," Graham observes, "Television food programmes have had an influence too, so customers are more knowledgeable and willing to go beyond the usual cod or salmon.
They're still a bit unsure about cooking though, so it's part of our job to make suggestions and reassure customers that fish is quick and easy to cook with just a little seasoning."
Graham has found that people can be wary about bones so fish is pin-boned and presented as ready-to-cook fillets. Life is made even easier with the shop's range of marinades and sauces made with fresh ingredients - herby pomidoro or red pepper and onion sauces are popular, sealed in oven bags for instant meals, or fillets can be given a coriander, thyme and parsley crust in a tray ready for sliding into the oven.
The Rogersons work with a chef to develop their own ready-to-heat dishes that are increasingly in demand. Creamy fish chowder includes a rich mix of mussels, squid and prawns, while elegant prawn bisque is made with stock from the prawn heads which Graham thinks has a better flavour than lobster.
Top selling fish cakes are potato based with a mix of cod, haddock, salmon and smoked fish with a sweet chilli kick and breadcrumb finish.
Next most popular is the signature fish pie, oven- ready in a two portion container with potato topping over a mix of fish in creamy Dijon mustard sauce. Prawn lasagne is in the experimental stage and Graham says that ideas for new products come from meals out in restaurants and feedback from customers.
With more people cooking dishes like seafood risotto and paella at home, there is a steady demand for the half-litre tubs of frozen fish stock made every week.
More surprising to Graham has been the surge in popularity of homemade sushi among his Irish customers. "They'll mostly ask for salmon to use in sushi, while our Japanese and Filipino customers take as much swordfish or tuna as we can get."
Fresh fish comes from Kilmore Quay three or four times a week and Graham is keen to promote lesser used sustainable species like witches, dabs and megrims. "Customers can be a bit wary if you offer something cheaper than the prime fish they're more familiar with, so you have to make a bit of effort. For anything unusual we reference good cookbooks and print up our own recipe cards. Spanish, Portuguese and French customers go for anything different, but our most unusual request came from Polish weight lifters looking for blue shark which they eat raw. It's nice soft meat and we recommend freezing it before eating."
Graham's own taste is a lot simpler. Pan-fried brill with fried potatoes is cited as a favourite, or hake cooked with onions, chorizo, tomatoes and black pepper for a quick in-the-pan sauce. In any case, it's clear that taking work home these days is a lot more enjoyable than sitting in front of a computer screen.