BEST STAYS IN 2012 - TEN OF THE BEST
We stay in many establishments on our travels, and they are very varied in style, location and price. But the best of them have many things in common – especially genuine Irish hospitality. These ten are selected from around the country to represent the many places where we felt especially welcome, comfortable and relaxed this year.
Bushmills Inn NORTH
Bushmills Co Antrim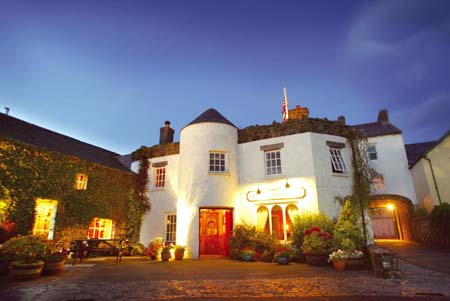 What's not to like about this quaint and characterful hotel near the Giant's Causeway, with its higgledy-piggledy old-world style, friendly staff and open turf fires? But the charm is far from being skin deep as, beneath the gloriously folksy presentation, a well-oiled engine works smoothly to ensure the best possible stay for guests. Some of the rooms may be rustic in appearance, but they are all carefully planned for comfort and convenience - and the food is a treat too, offering traditional cooking at its best with no unnecessary bells and whistles. A winter visit is recommended, when there's more availability and prices are attractive.
Archways B&B SOUTH-EAST
Rosslare Co Wexford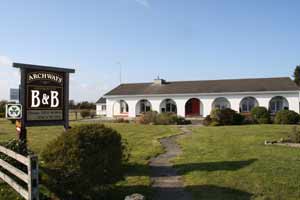 What makes a great B&B? The best are lovely, friendly places to stay, with comfort, good food and interested hosts who anticipate their guests' needs yet give them space – and who enjoy nothing better than helping their guests to explore the surrounding area. If you're visiting south Wexford then you're in for a treat, as seriously good food, including evening meals, is the USP at Chris & Eileen Hadlington's outstanding B&B. Seasonal, local and home produced is the ethos, so you may look forward to the best from local artisan producers, seasonal locally caught seafood, and local wild game, along with house specialities that include sweet and savoury preserves, many with an unusual twist. Great food and genuine hospitality go hand in hand here.
Quay House WEST
Clifden Co Galway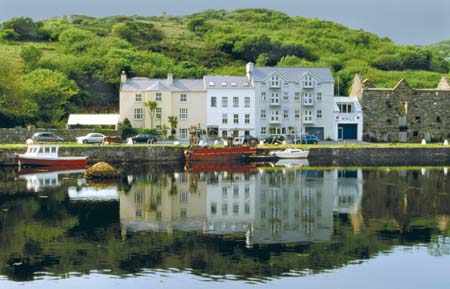 Ah, Quay House. To us it is, quite simply, perfect. Charming, wacky yet also immaculate and exceptionally comfortable, this delightful old house and its more recent additions enjoy a lovely waterside location (when the tide is in) and, as anyone who has ever stayed here would have to agree, Paddy and Julia Foyle are consummate hosts. The rooms are all different, but each one has been the focus of both Paddy's highly imaginative artistic attention – and also the Foyles' eye for detail as hoteliers, anticipating every need that their guests might have. Stylish big drawing rooms provide a real home from home for guests, with cheerful fires and oodles of comfortable seating - and breakfast is a little masterpiece. Gorgeous.
Dunraven Arms Hotel MID-WEST
Adare Co Limerick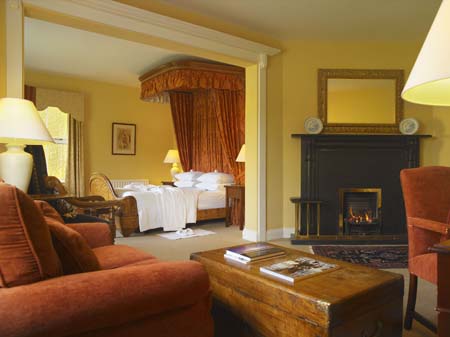 They have things down to a fine art at the Murphy family's Dunraven Arms, and we are never disappointed. Whether you're there for the hunting, attending a wedding or taking up one of their extraordinarily good value offers, you'll feel as if everything has been organised specifically for your comfort and enjoyment. Famed for their personal service and immaculate, exceptionally comfortable and well-planned rooms (this is where the walk-in wardrobe as entrance to the bathroom was fist seen, and it was a brilliant idea), you may pop out for an early swim at 7.30 am and find the (full time) maintenance staff touching up the paintwork in the corridor. Great food too, The Maigue Restaurant is renowned especially for its magnificent roast rib of beef served traditionally from a silver trolley – and for wonderful breakfasts too.
Granville Hotel SOUTH-EAST
Waterford Co Waterford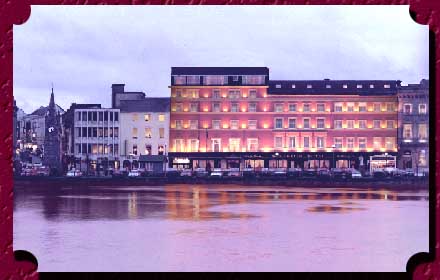 Everyone who visits the Granville seems to come away with a smile on their face – and probably an anecdote about the lovely staff and how they made everyone feel at home. It's not a fancy pants sort of place – it's actually a 3* hotel - but immaculately maintained, full of pride in its history, its place in the local community and the genuine hospitality they offer their guests. "It has," as one of our assessors remarked, "that indefinable ambience of the well-run privately owned hotel, the sense of being cosseted in an old fashioned way unlike the slick informality of modern 'concept' establishments", while a guest dining in the hotel commented on "The mature Irish staff with young local staff working alongside – they're what Irish hospitality used to be all about…chatty but not intrusive, charming and full of local recommendations for us to do. We loved it." And we're sure that you will love it too.

Gregans Castle Hotel WEST
Ballyvaughan Co Clare
If peace and quiet is your wish, together with elegance, understated luxury, beautiful food and discreetly anticipatory service then Simon and Freddie Haden's beautiful country house just outside Ballyvaughan is the place for you. In addition to offering simple joys like warming turf fires and unparalleled views across the Burren landscape, this quietly luxurious 18th century country house has earned a reputation as one of Ireland's top food destinations. Talented chef, David Hurley's modern European cooking is a treat – distinctively Irish and unpretentious, with an admirable emphasis on local foods. The accommodation is simply lovely: the spacious rooms have unique landscape views and are deliberately left without the worldly interference of television. Light lunches and Afternoon Teas are very nicely served in The Corkscrew Bar too, making a delicious introduction to this lovely place.
River Lee Hotel SOUTH
Cork Co Cork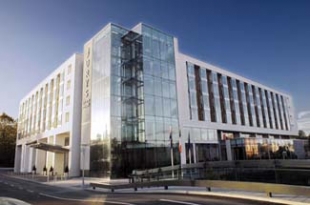 There is a tendency to think that visitors – and Irish residents travelling within Ireland - are on holiday but it's at least as important to give business travellers a good experience too and business tourism is a key niche market. A good modern hotel, well located for business and with ample parking, is a great asset to any city. The River Lee Hotel, although equally attractive to leisure guests, fills the business niche particularly well – and good design makes this hotel stand out. It makes the most of every inch of its desirable waterside location and there's good food too, in the attractively sited restaurant (where else in the city centre could you watch a man out fishing with his dog, just yards from your table?) and, best of all, interested staff have the companionable touch that makes a business hotel feel homely.
Carrig House SOUTH-WEST
Caragh Lake Co Kerry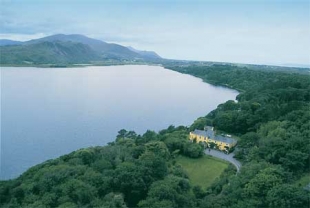 Many city folk harbour a dream of moving to the country and living in a lovely old house set in its own grounds. Only a pipe dream for most, so a weekend away in one is a treat to be treasured – especially as 'proper country houses' aren't that easy to find nowadays. Frank and Mary have made this lovely old house just off the Ring of Kerry a uniquely homely destination and, even if it rains (as can sometimes happen) there's no more delightful place to stay indoors for a while. The house is welcoming and full of character, with very friendly and helpful staff and a relaxed atmosphere; choose your favourite spot in one of the charming sitting rooms where you can chat beside the fire or have a drink before a very good dinner – and enjoy the views across the lake to the Magillicuddy Reeks.
BrookLodge Hotel EAST
Macreddin Co Wicklow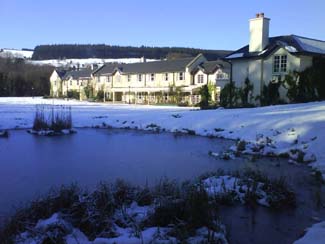 Built on the site of a deserted village in a Wicklow valley, this extraordinary food, drink and leisure complex exists thanks to the vision of three brothers, Evan, Eoin and Bernard Doyle. The driving force is Evan, a pioneer of the new organic movement when he ran The Strawberry Tree restaurant in Killarney. Here in Wicklow their hotel and restaurant has earned national recognition for its strong position on organic food, including their renowned markets. And they have a thriving little "street", with an olde-worlde pub (Actons), a café, a micro-brewery, gift shops selling home-made produce and related quality products and even an authentic Italian restaurant, La Taverna Armento. BrookLodge was at its very best on a family visit last summer, when we enjoyed a magnificent meal in the Strawberry Tree, and got to see the new Wild Foods Pantry, where in-house cured meats and preserves take pride of place. Magnificent.
Annaharvey Farm MIDLANDS
Tullamore Co Offaly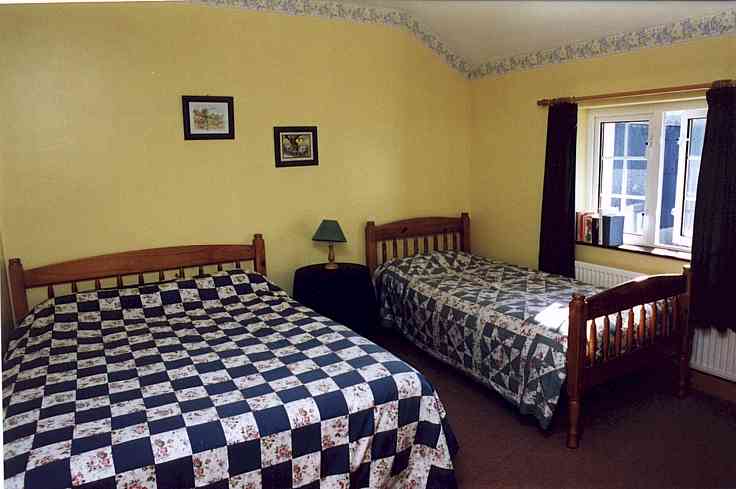 For many people – especially families who live in cities – an Irish farm stay is just about the most idyllic holiday imaginable. And you won't do better than this one. There is a lovely homely feeling about Henry and Lynda Deverell's restored grain barn near Tullamore and, with its pitch pine floors and beams, log fires and very comfortable accommodation, it makes a great base for a relaxing holiday offering all the pleasures of the outdoor life. The setting is very rural with plenty of horses in the fields and the welcoming smell of an open fire in the car park as you arrive. Good home cooking has always been a central feature here, and Annaharvey was a founding member of the 'Offaly Delicious' local food producers network. A daughter, Rachael Deverell, operates a highly-regarded artisan food company (Annaharvey Farm Foods) and she makes delicious home-baking and preserves for the retail and catering trade. Although now produced in Bunclody, Co Wexford, this is where she learned to cook, and guests staying at Annaharvey Farm will not be disappointed by the good home cooking offered at this hospitable and relaxing place.

Best places to Stay for...