The Seafood Interview supported by BIM - The Lobster Pot, Dublin 4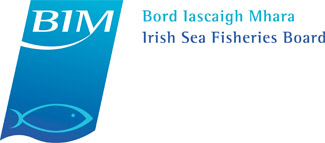 This month Marilyn Bright talks to Gary Crean, proprietor of one of Dublin's oldest and most famous restaurants, The Lobster Pot, in Ballsbridge.
Proust may have longed for lost tea and madeleines, but at Dublin's Lobster Pot Restaurant, seafood lovers can still indulge in tastes that were golden classics long before foams, leek ash and snail porridge were the merest glimmer.
Fresh Dublin Bay prawn cocktail with Marie Rose sauce, coquilles St. Jacques and goujons of sole were on the menu thirty-three years ago when Tommy Crean opened the first floor restaurant in a red brick terrace beside the Dodder in Ballsbridge and they've been firm favourites ever since.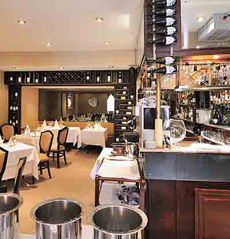 One of Dublin's oldest family owned restaurants, The Lobster Pot is run today by son Gary, who has retained the well-loved dishes of the menu as well as the elegance of old-style silver service. There's no doubting the house specialty as a tray laden with the seafood selection of the day is presented at the table for diners to choose, allowing for indulgences like sole with a few prawns or scallops on the side. A flexible and skilled kitchen means that the fresh seafood can be prepared to the customer's fancy, perhaps with hollandaise or Mornay sauce, or simply turned in butter.
Gary was just nine years old when his father took over the premises, formerly The Runaway Horse, and recalls that the previous owners only completed the sale after that year's Horse Show in the RDS had finished. And Horse Show week is still one of the restaurant's busiest times, with the normal evening openings extending to lunchtimes, as they do on Rugby International weekends and at Christmas time 'which can be booked out a year in advance'.
Head chef Don McGuinness has been at the helm since opening day, but over the past two years he's been gradually handing over to chef David Beattie who is carrying on the tradition of classically based cooking using freshest ingredients. "Over the years we've seen things go in and out of fashion," Gary says, "but we've always stuck to our guns, doing what we do well and ignoring nouvelle. Fresh ingredients should speak for themselves and cooking should enhance without over complication."
Provenance is high on the agenda at The Lobster Pot, and seafood comes from three main suppliers and several small specialists. Prawns and scallops are mostly from Kilmore Quay, oysters from Carlingford and crab from Dunany in County Louth.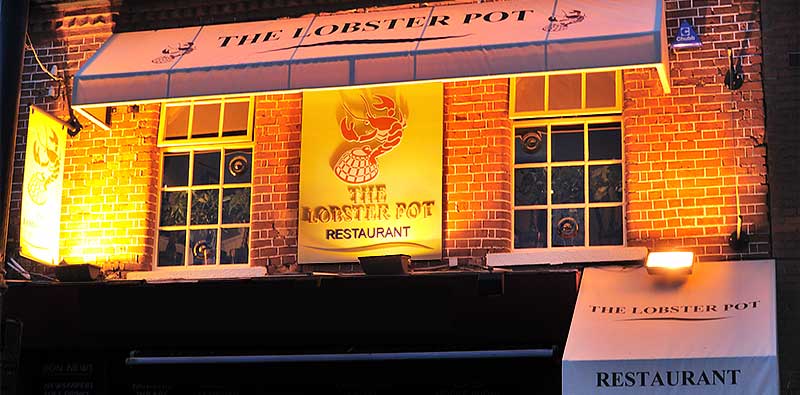 Gary goes to Kinsealy vegetable market daily for freshest supplies - "picking it yourself is the only way". Potatoes come from Willie Snow in North County Dublin, and the newer Casablanca variety has largely replaced Roosters on the menu, although reliable Pipers and Queens appear in their season. Gary has a maxim when it comes to the nation's favourite vegetable: "Never be afraid to order chips in a restaurant; then you'll know what kind of chef is in the kitchen."
Although The Lobster Pot has built a solid following of regulars and corporate business over the years, they've not been immune to the economic downturn. "We'd been contemplating a refurbishment of the restaurant in 2008, just when things were starting to slow down but we decided to go ahead. It was difficult at the time, but I'm glad we did it and we're set up now for a good few years."
The average spend is down and customers look for value, Gary has observed, but an early bird menu has proved popular. Traditional silver service has been a distinguishing mainstay, instituted originally by the now retired restaurant manager and sommelier John Rigby, schooled from an early age in the impeccable ways of the old Royal Hibernian Hotel. In-house training has ensured that all staff are well briefed about the fish on offer and happy to suggest varying menu options.
Nearly lost performance arts are well honed too, with skilful de-boning of whole sole at the table and trolleys roll out bearing ingredients for steak tartare or a flaming finale of crepes Suzette.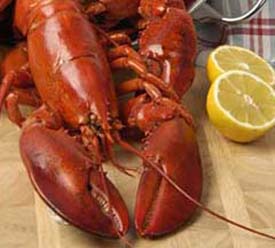 Lobster Pot customers tend to favour prime seafood like black sole, halibut, cod and the hard to get turbot while occasional offerings of variety fish like gurnard have less appeal. Fat prawns from Kilmore Quay are always best sellers, with the restaurant getting through four to five kilos daily.
Recent additions of salmon and smoked cod fish cakes with dill mayonnaise have proved popular as have feathery battered tempura prawns. Gentle tweaks to the menu are carefully gauged, as Gary acknowledges "we'd get a backlash from customer if we tried to remove the favourites."
So seafood lovers can be assured that there'll always be a place for pan-seared ray wings with brown butter and capers, lobster Thermidor and classic prawn cocktail with cognac scented Marie Rose sauce.